Over the years, many female athletes have risen to high praise and acclaim in their sports of choice. But just like their male counterparts, there have been several female athletes caught doping. Female athlete steroid use has disqualified women of all types from competing in international contests. Some of the most celebrated competitors have been brought down (and had their accolades stripped) because of failed drug tests or shady meds. This list rounds up most of the female athlete drug scandals in recent history. Check out these high caliber female athletes caught with performance enhancing drugs. If you're thinking of getting into sports, let them be a lesson to stay clean.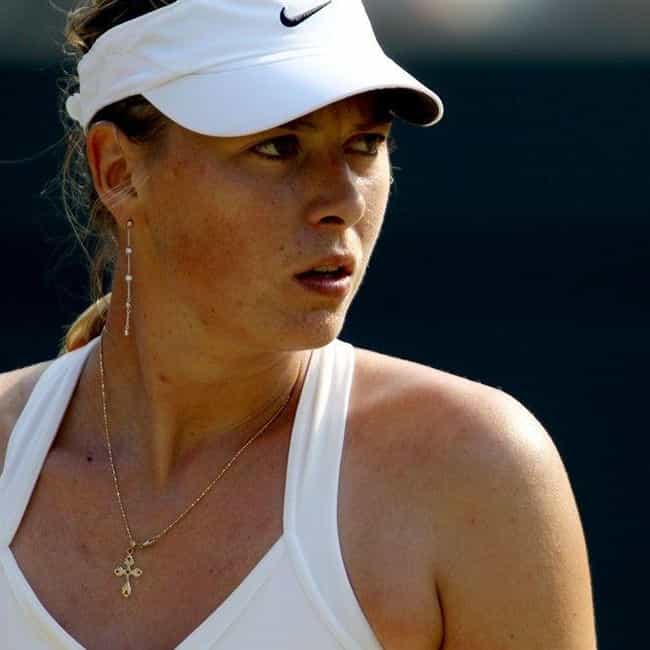 Sharapova is one of the most dominant female 
tennis players
 in decades, but she ran into a snag in 2016. In March, Sharapova was suspended by the International Tennis Federation when they found traces of the banned substance meldonium in her system.
While not an outright performance enhancer, meldonium helps optimize oxygen use in the body.
Marion Jones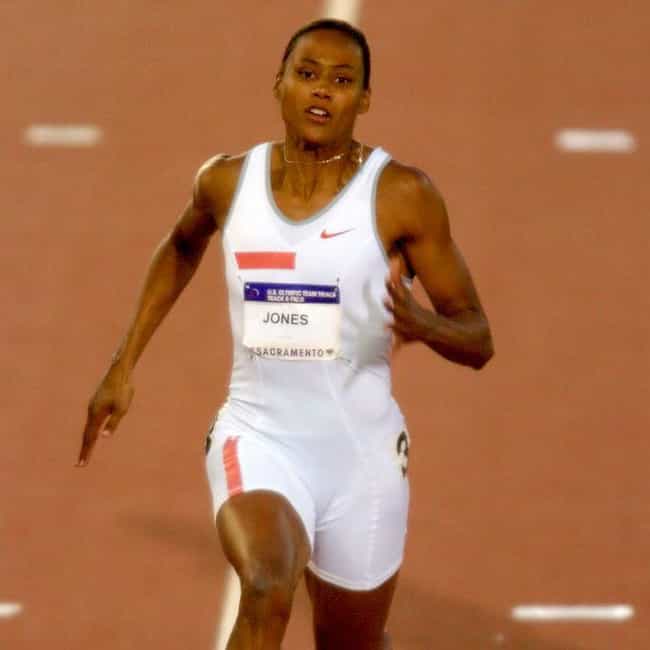 Marion Jones was a highly celebrated Olympian who won gold medals and two bronze medals in various track and field events in the 2000 Summer Olympics. Sadly, Jones was stripped of those medals when she confessed to using steroids before and after the competition.
She was sentenced to six months in jail for lying about her illegal substance use and for check fraud in 2008.
Hope Solo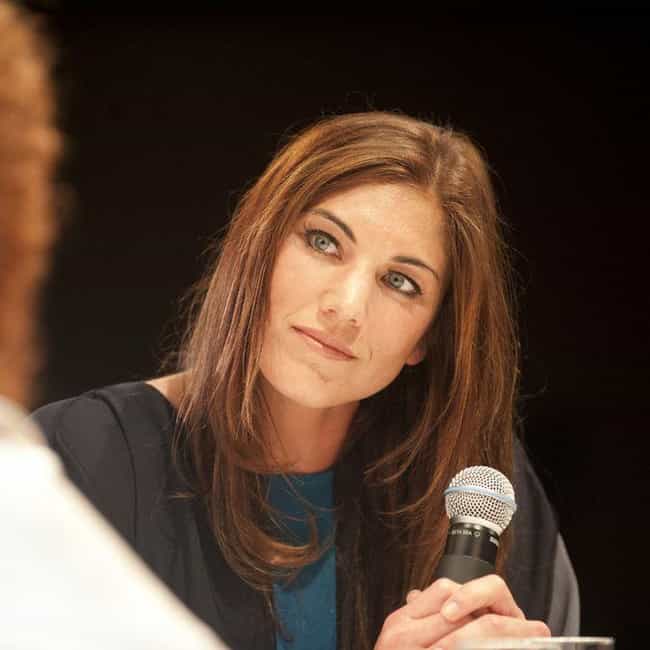 Solo is a two-time Olympic gold medalist and World Cup gold medalist as a goalkeeper in soccer, but she might have had a little help. Just before she competed in the 2012 Olympic Games, Solo failed a urine test.
The test detected Canrenone, a banned substance, in her system. She claimed it was from a prescribed pre-menstrual medication and was let off with a warning.
Florence Griffith Joyner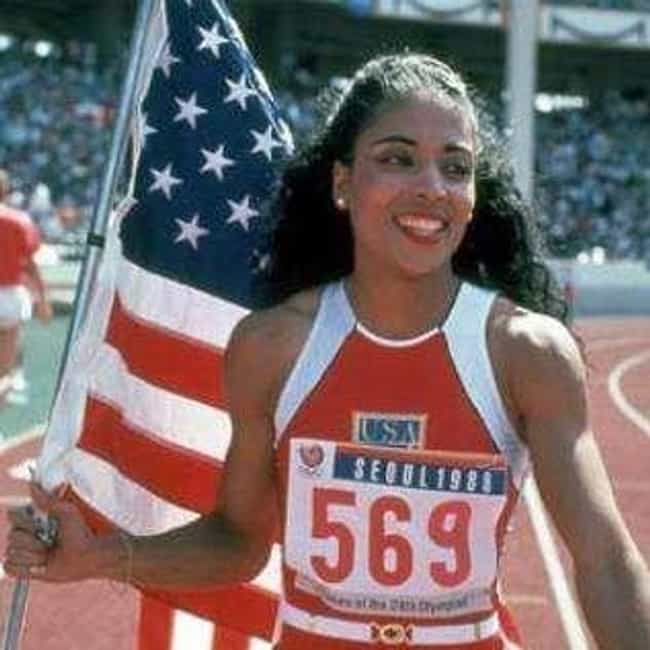 Joyner was an accomplished sprinter who won three gold medals in the 1988 Olympic Games. However, despite passing her drug tests, many critics believed she had been taking performance enhancing steroids due to the huge improvement in her run times from the previous year, and how much muscle she had grown in such a short amount of time. Joyner retired in her prime in 1988 amidst the speculation. She passed away ten years later.
Martina Hingis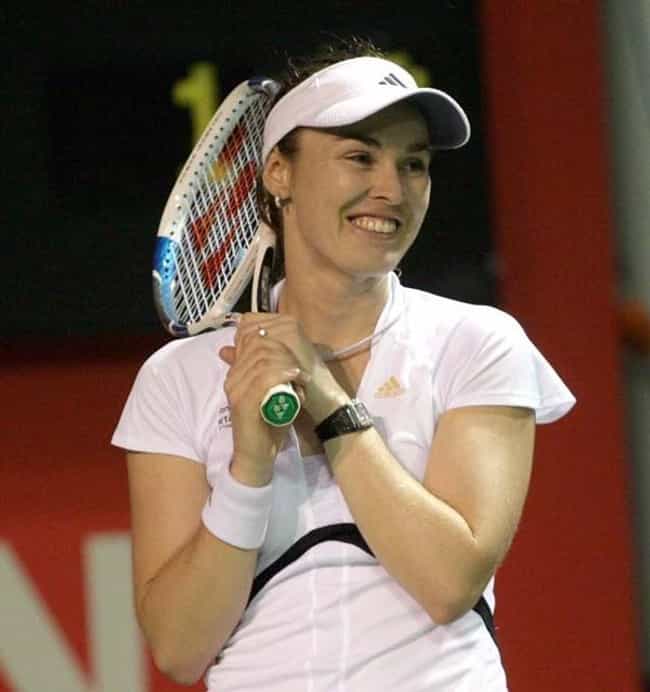 The Swiss tennis superstar is widely considered one of the best players ever, but she doesn't have a squeaky clean record. In 2007 she tested positive for a metabolite of cocaine during a urine test at Wimbledon. The International Tennis Federation suspended her for two years.
Tammy Thomas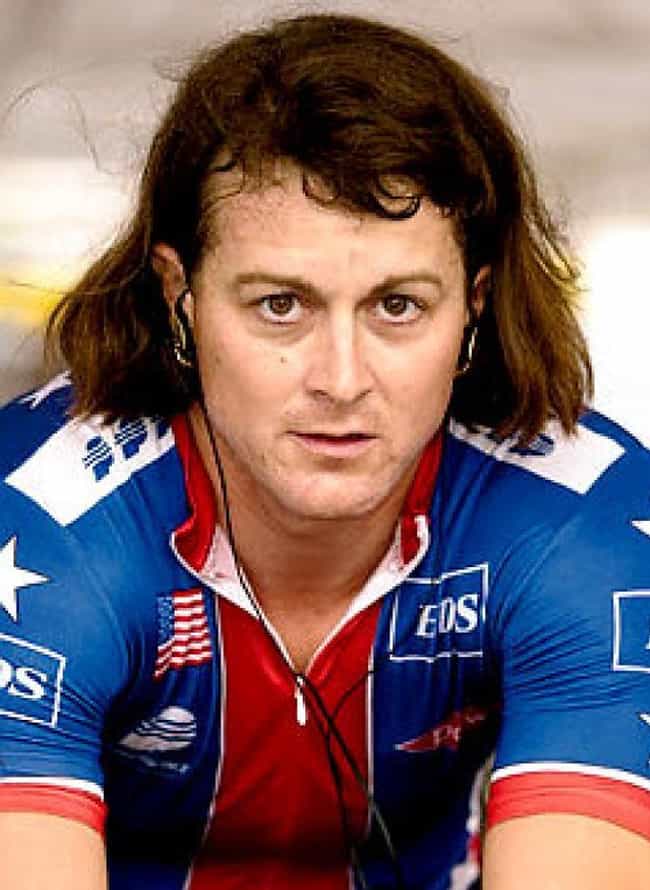 Thomas was a fast American sprint track cyclist who scored a silver medal at the 
2001 UCI Track Cycling World Championships. Thomas tested positive for THG, a powerful anabolic steroid. She was later banned for life from cycling and convicted of perjury for lying under oath during a federal investigation.
Crystal Cox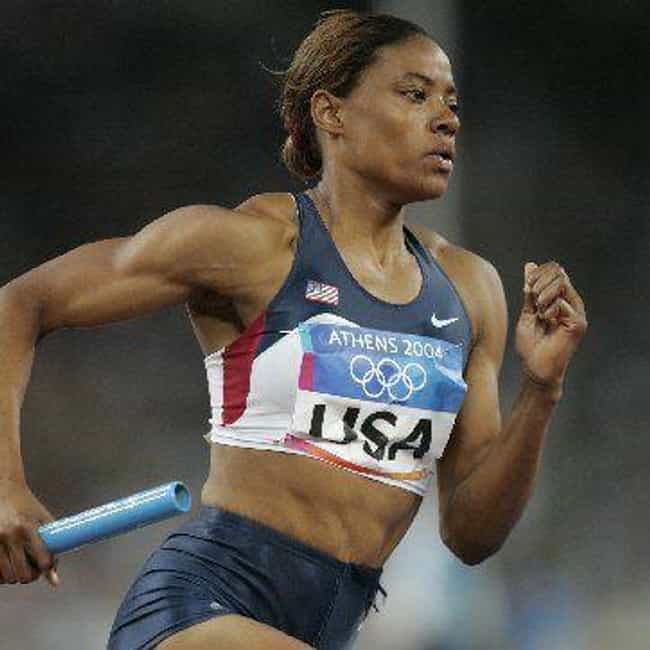 Cox was a swift Olympian, winning the gold medal in the 4×400 relay race in 2004 Olympic Games. But she was stripped of her medal after she admitted to using anabolic steroids from 2001 to 2004.
Kelli White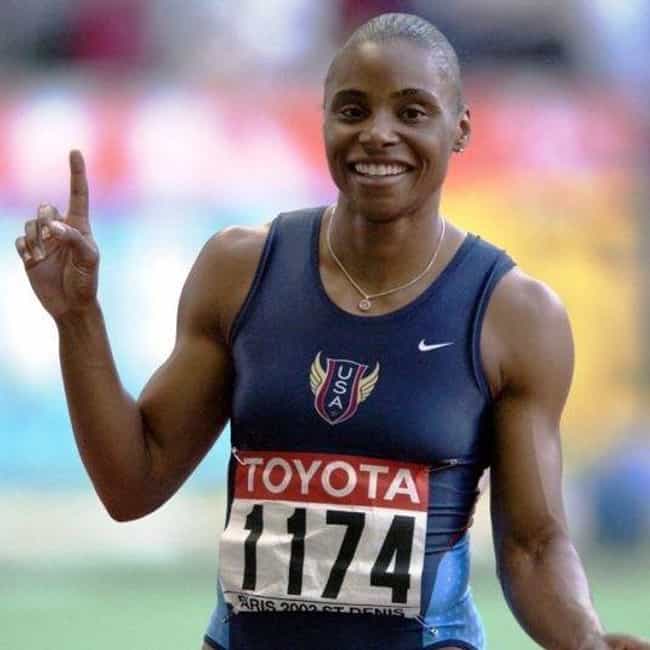 White dominated the track and field events at the IAFF World Championships in 2003. However, she was stripped of her medals in 2004 after admitting to using 
tetrahydrogestrinone (THG), erythropoietin (EPO), and modafinil. All of her accomplishments since 2000 had been annulled. 
Anna Alminova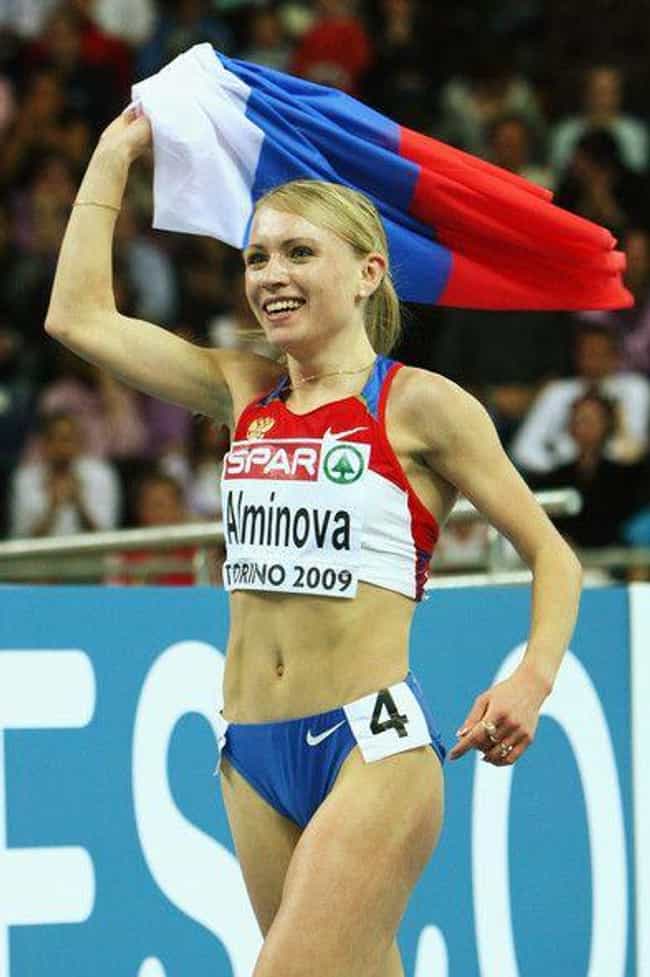 The Russian runner had a bright career going when she became the 2009 European indoor champion in the 1500m competition. At the 2010 IAAF World Indoor Championships, Alminova tested positive for the banned substance pseudoephedrine.
While she only got a three-month ban for that failed test, she was sanctioned after her biological passport showed abnormalities. All of her wins and championships from 2009 onward were annulled.
Carina Damm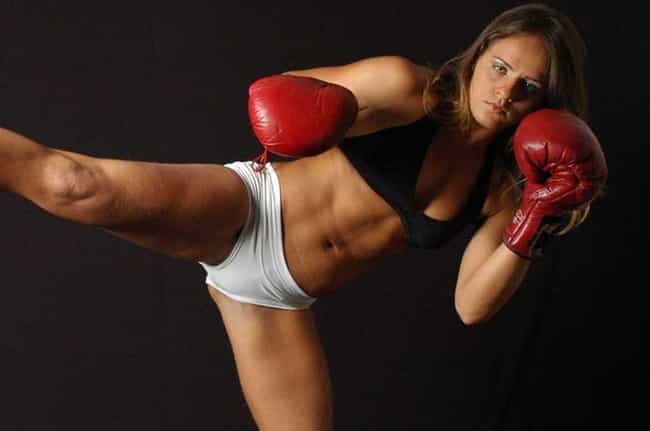 The Brazilian MMA fighter was KO'd by drug tests. In 2008, Damm tested positive for Nandrolone, a potent anabolic steroid, and was suspended for one year. In 2013 she was suspended again after providing a urine sample after a fight against Jessica Eye that wasn't urine at all.
The first tip off was that whatever liquid she gave to the doctor in the cup was cold!
Andreea Răducan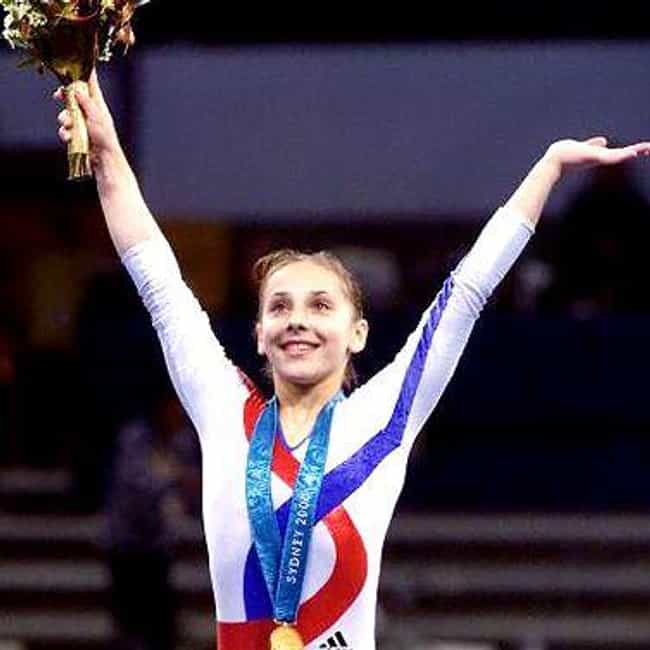 Andreea was an accomplished gymnast who has won several medals since the 1990's. Just days after winning gold and silver medals at the 2000 Olympics in Sydney, she was stripped of one of her medals after testing positive for pseudoephedrine.
She and her coaches still blame the team doctor for giving her two cold pills that contained the substance.
Kristina Antoniychuk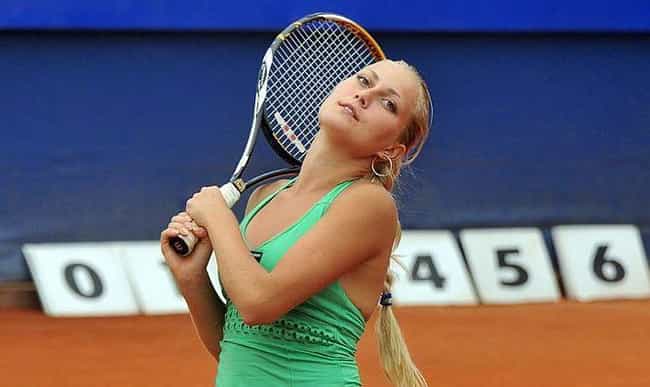 The Ukrainian tennis player was on the rise until the ITF caught her doping in 2010. She was suspended after the diuretic furosemide was found in her sample.
Elena Berezhnaya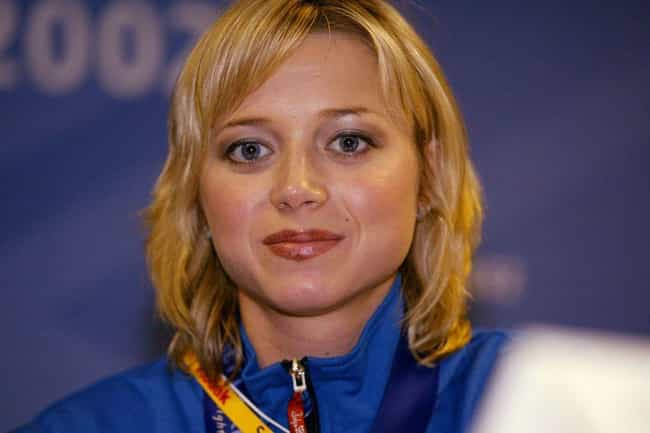 The Russian pairs skater has earned championships in competitions around the world, culminating in a gold medal that she and her partner shared with the Canadian team in the 2002 Winter Olympic Games.
In 2000 though, she was flagged for failing a drug test. Elena claimed her test failure was due to a bronchitis medication she was prescribed.
Evi Sachenbacher-Stehle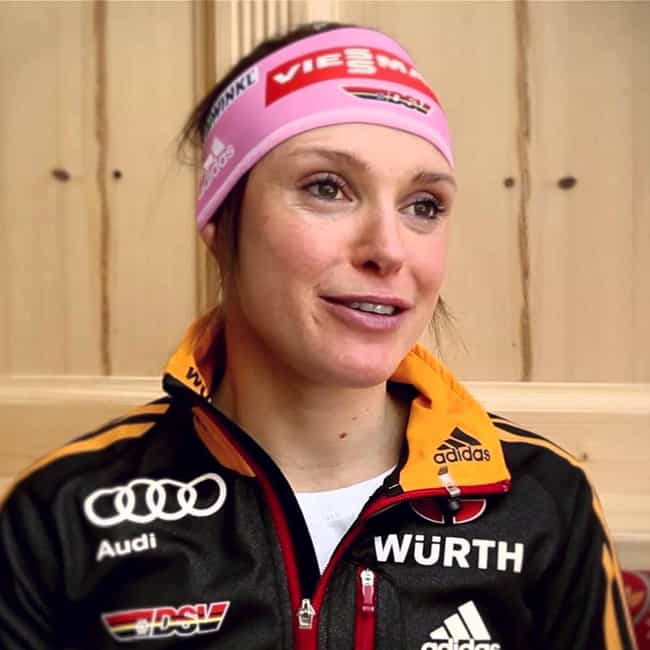 The cross country skier won gold in both the 2002 and 2010 Olympic winter games, but her career hit an embankment in 2014. That year she tested positive for 
methylhexanamine during the Sochi Olympic Games and was stripped of her Olympic accreditation. She officially retired later that year.
Luiza Galiulina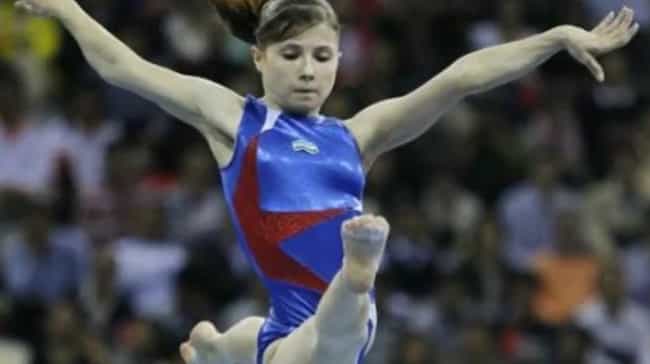 The young gymnast hoped to represent Uzbekistan at the 2012 Olympic Games, but it was not to be. After testing positive for the banned substance 
furosemide, she was excluded from the games and suspended from international competition for two years.
Olga Kaniskina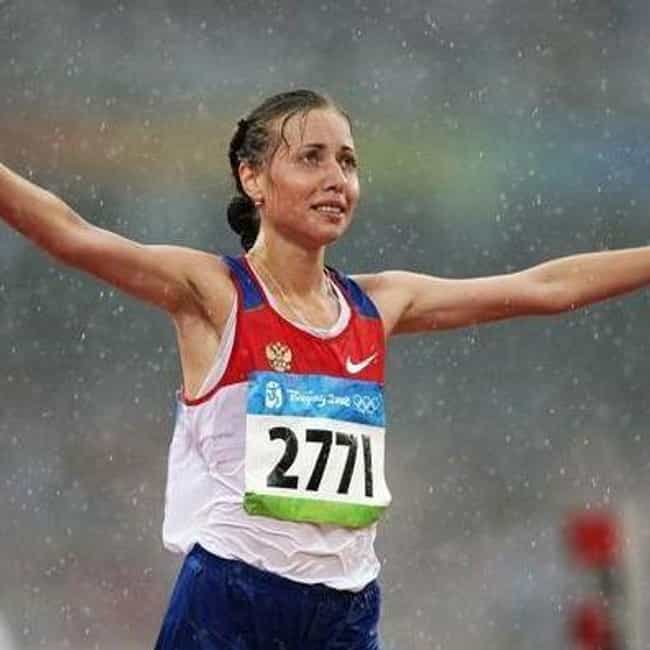 The Russian race-walker placed highly in European competitions and throughout the world. She won a gold medal at the 2008 Olympics and a silver in 2012 for the 20K walk. Olga was stripped of her gold medal after officials disqualified and banned her due to anomalies in her biological passport.
Cris "Cyborg" Justino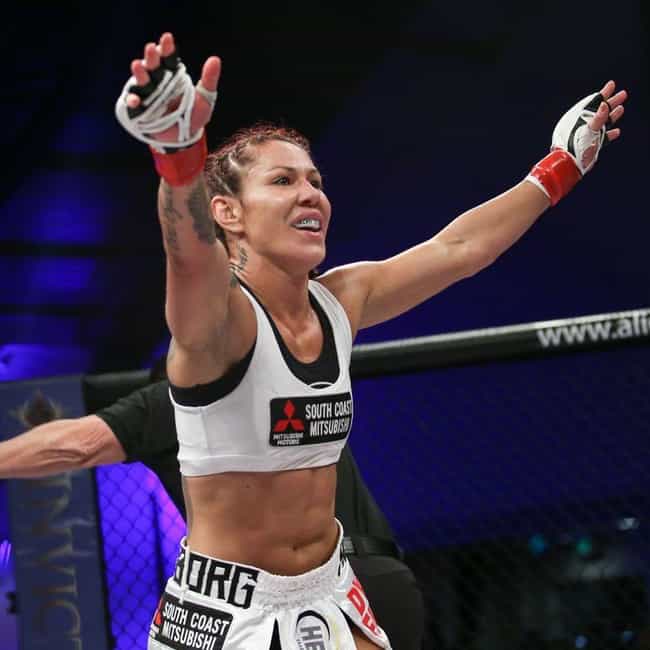 The former featherweight champion is a prominent name in women's MMA, but not without controversy. In 2012, Justino was fined $2,500 and suspended for one year after the anabolic steroid stanozolol was found in her system. She's been the target of continued doping accusations ever since.
Beverly McDonald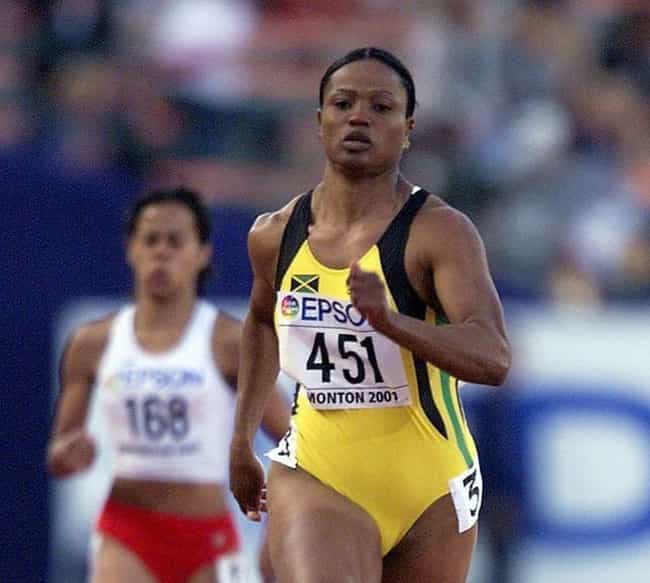 Jamaican sprinter Beverly McDonald whizzed past her competition to earn a silver medal in the 2000 Olympic games and get the gold in 2004. In 2010, however, her sprint went to a full stop when she was implicated as a steroid user by the 
United States
 Anti-Doping Agency.
Marta Bastianelli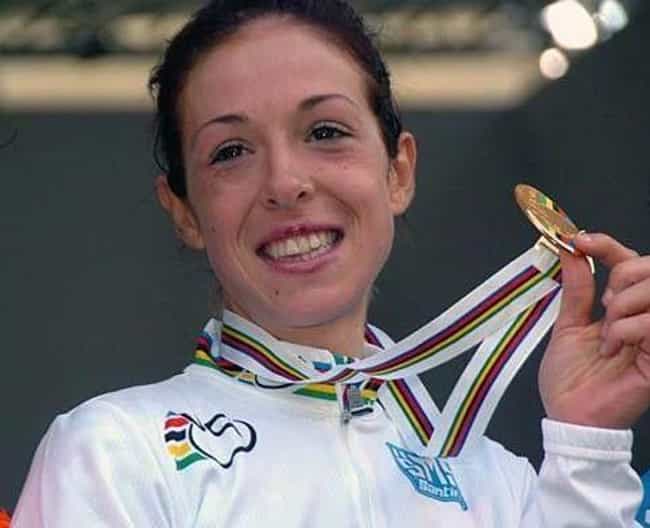 Bastianelli is a talented Italian cyclist with a laundry list of accomplishments, but she was removed from Italy's 2008 Summer Olympic team after 
fenfluramine showed up in her tests. She was banned for one year from competition by the Italian National Olympic Committee.
Bastianelli appealed to the 
Court of Arbitration for Sport to overturn the ban. At the appeal, the court extended the ban to two years.
Lyudmyla Blonska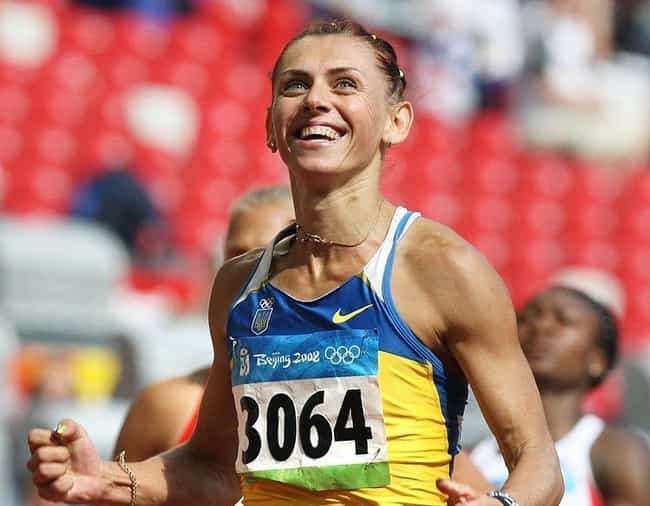 The Ukrainian heptathlete also excelled at the long jump and as a pentathlete, but has a lifetime ban from Olympic competition. At the 2008 Olympics, she received her second doping offense after testing positive 
for the anabolic steroid methyltestosterone, which led to her lifetime ban.
Nadezhda Sergeeva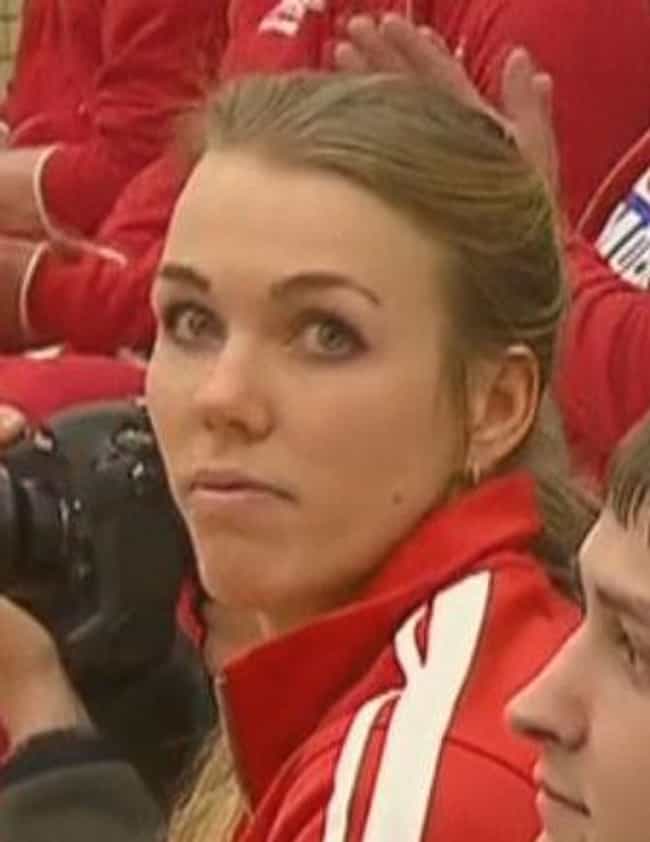 Nadezhda Sergeeva
, an Olympic athlete from Russia, failed a doping test during the Pyeongchang Games in February 2018. The bobsledder tested posted for a heart medication called trimetazidine, which was banned by the World Anti-Doping Agency in 2014. Her previous test, conducted the week before, had been clean.