The 45 Best Photos of Cats and Boobs
A list of cats and boobs. Let's face it: a number of women who are proud cat owners who live to show off their furry little friends. More often than not, the owners will take photos posing with their cats, sometimes funny, other times mundane. But when a cat owner takes sexy pictures with their feline, well, that's when things can get interesting. Almost everyone loves seeing an attractive girl, add to that a cat, then all bets are off. The pictures on this list showcase cats and the owners, more often than not, showcasing their owner's assets. Cats and boobs go together like peas and carrots. 
This is a list of the best pictures of cats and boobs. Don't be a boob and scroll this list. Trust me, you won't regret it. These are not only some of the best boob pics, but also some of the best cat pics! It's a win win! Take a look at these crazy kittens and boobs photos. Boobs and cats!
This Kitten Is Looking for New Friends
This Cat Takes Protecting It's Owner Very Seriously
A Cat in the Shape of a Half Moon
This Cat Is Thinking About Taking a Leap of Faith
A Little Kitty Clings for Life
A Cat With and Without Ears
Doing Push-Ups With Cats on Your Back Is Always Recommended
This Is a Cat's Version of a Climbing Wall
Check Out This Cat's New Sleeping Spot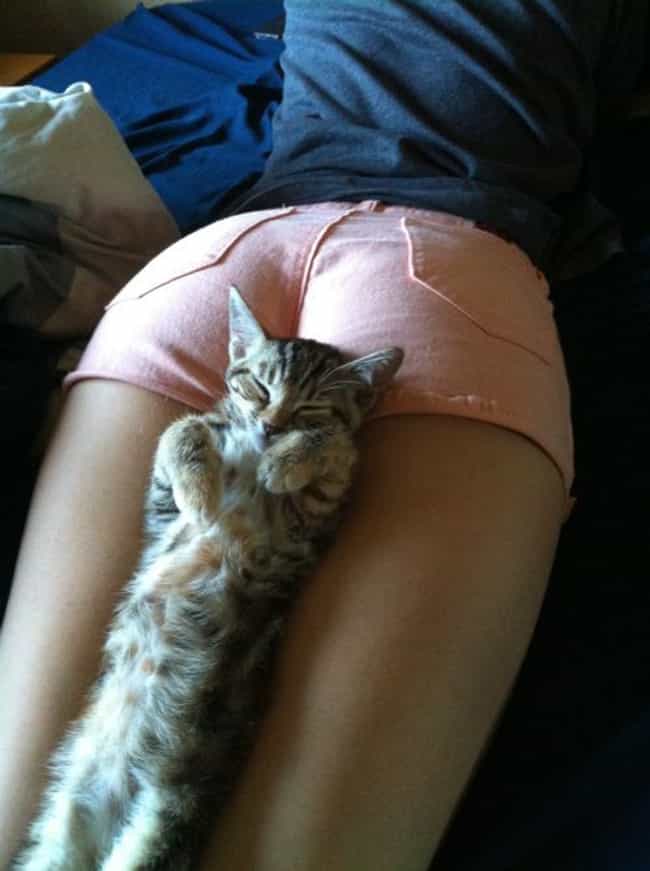 This Cat Has a Comfortable Resting Place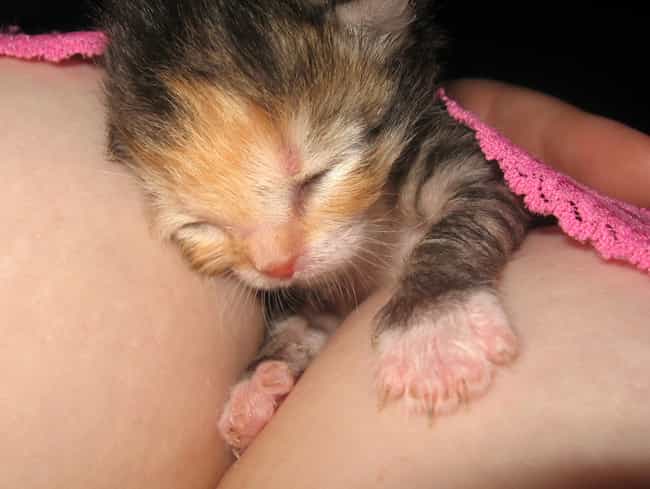 This Girl Thinks Scaring Her Cat Is Funny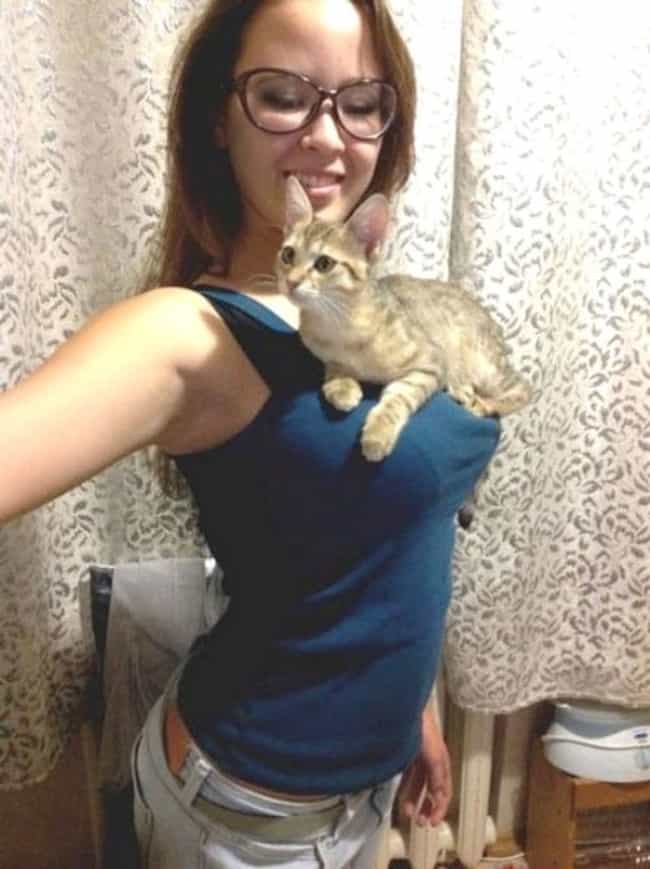 Snuggling Never Looked Like So Much Fun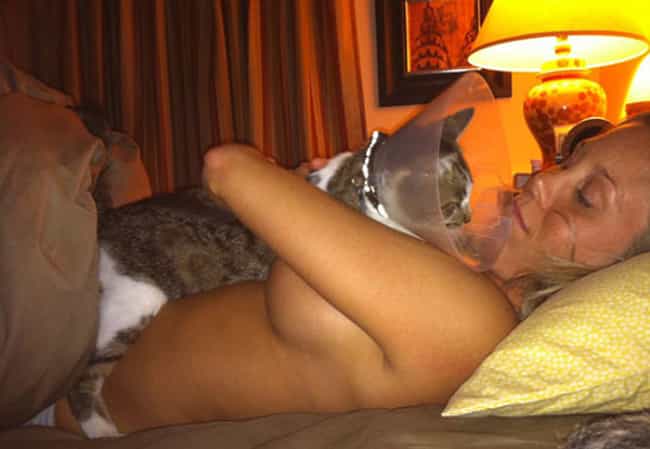 This Cat Is Surprised to See a Camera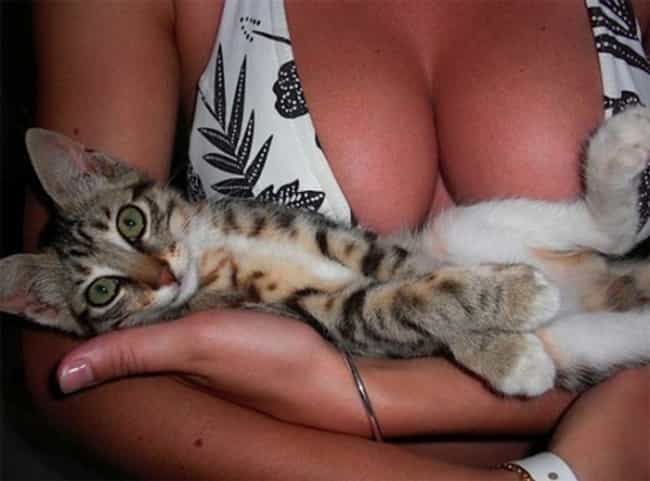 This Cat Would Be Great at the Balance Beam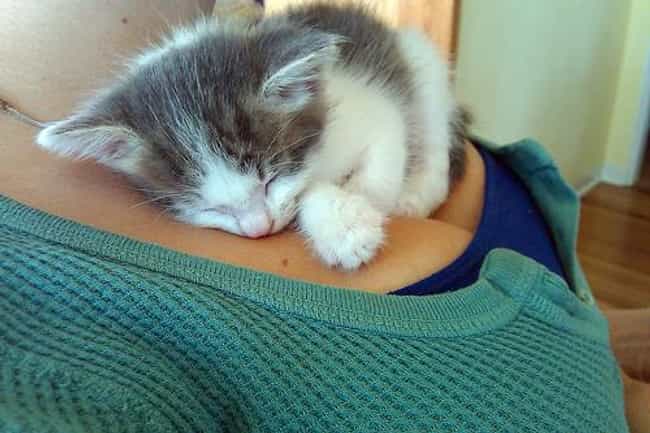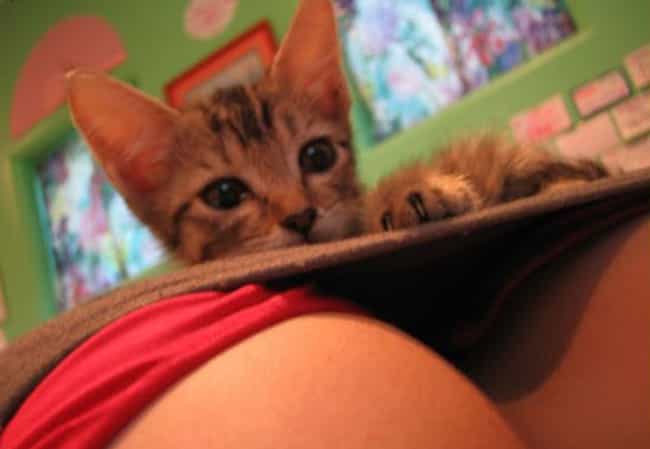 This Cat Demands You Get Your Head Out of the Gutter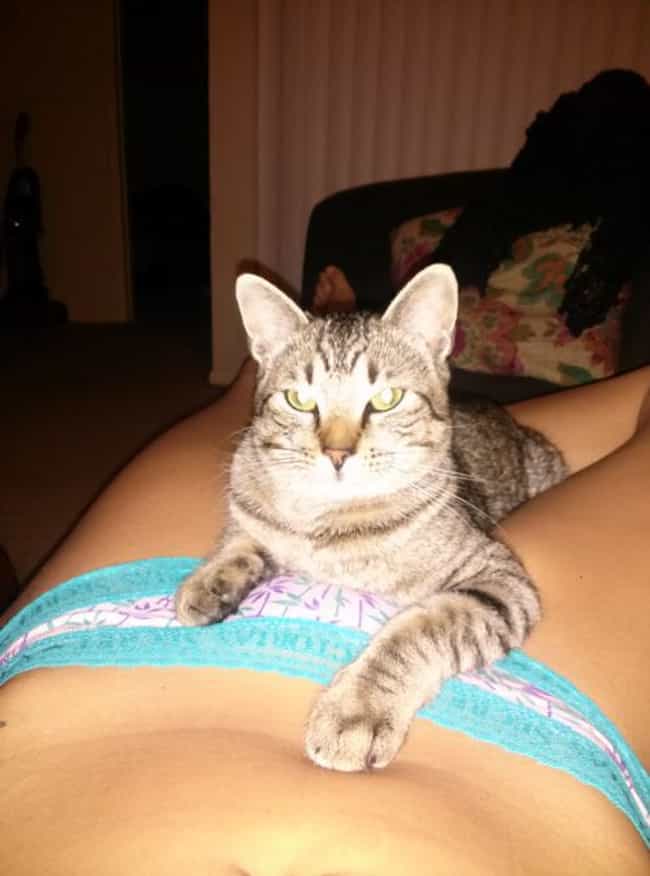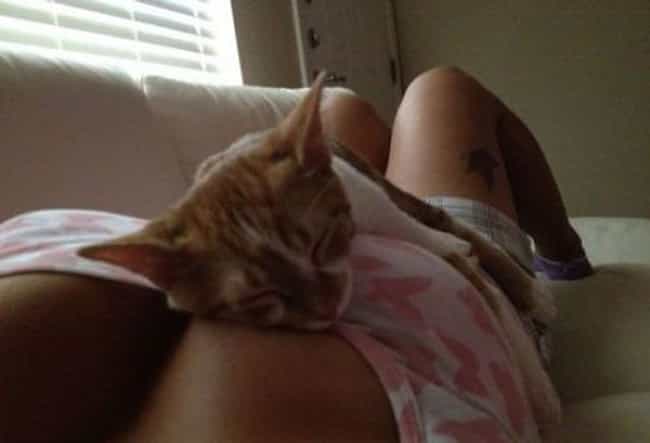 An Inconveniently Placed Cat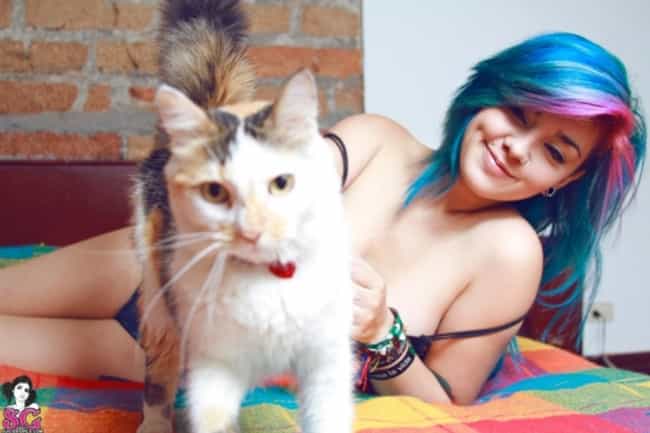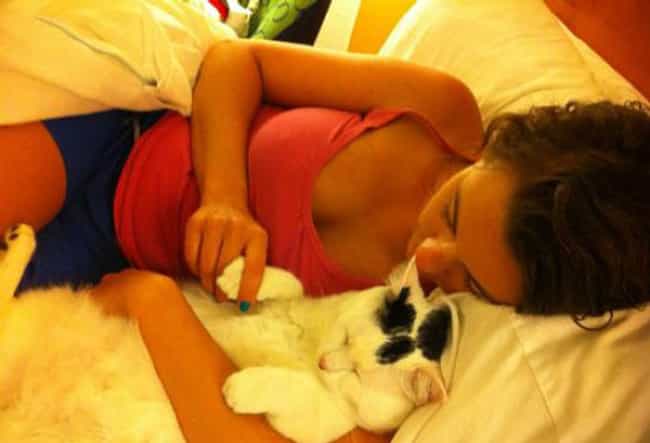 This Girl Is Baffled by Her Cat's Balance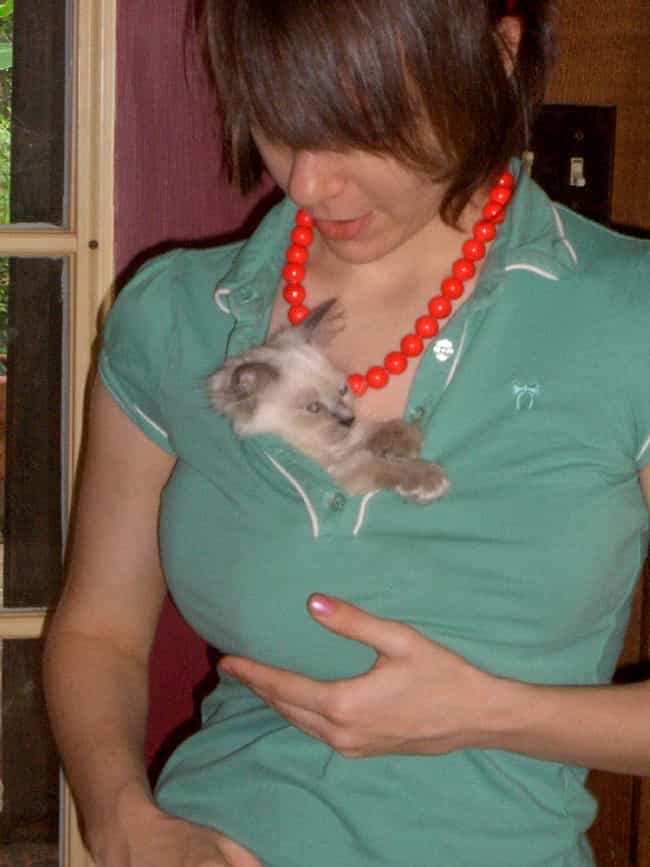 Someone Had a Rough Night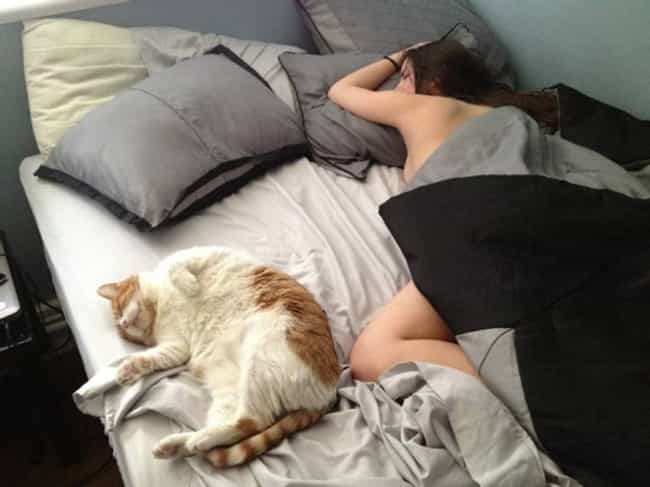 This Cat Seeks Refuge from Its Owner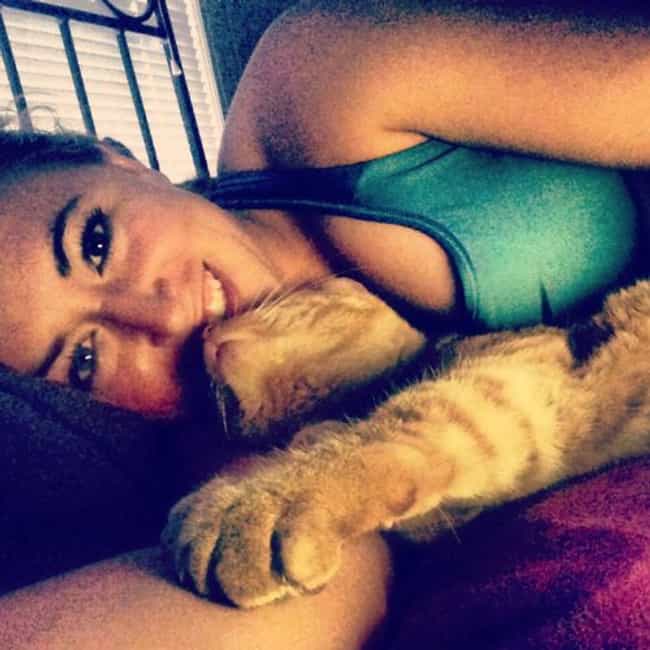 This Cat Wants to Know What's Her Locket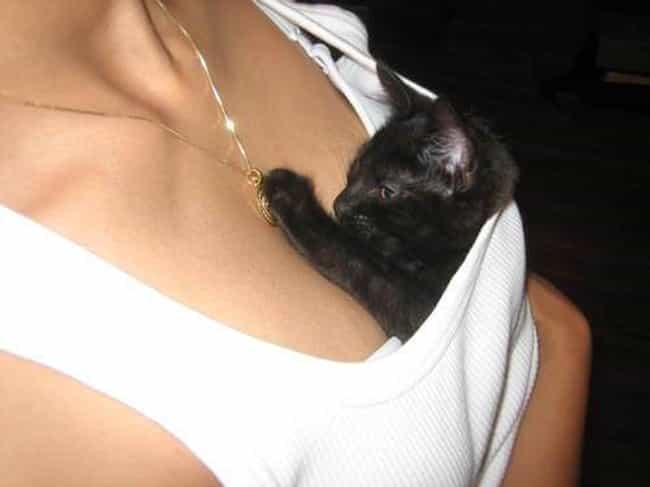 This Cat's Face Says It All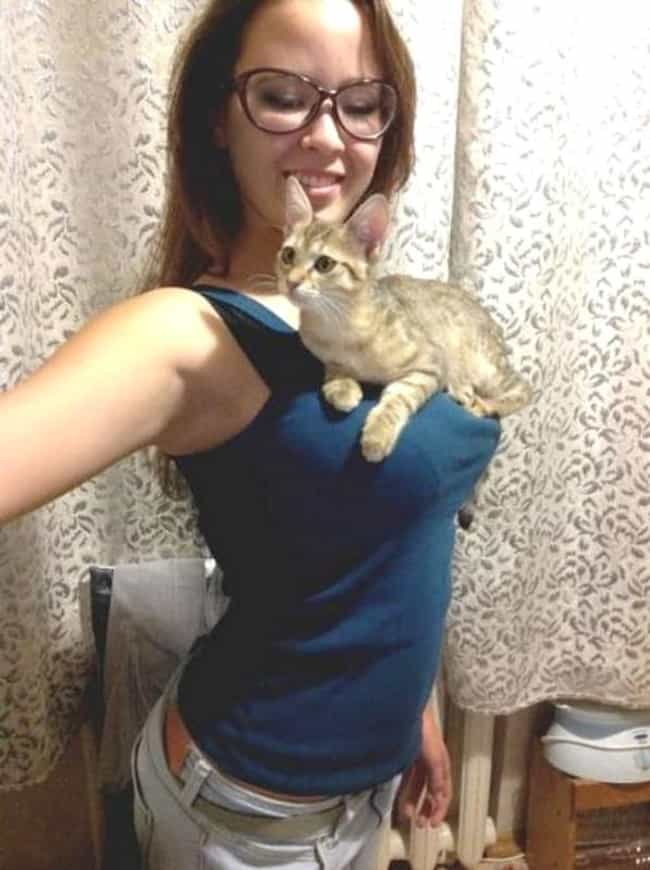 This Poor Kitten Will Never Get Noticed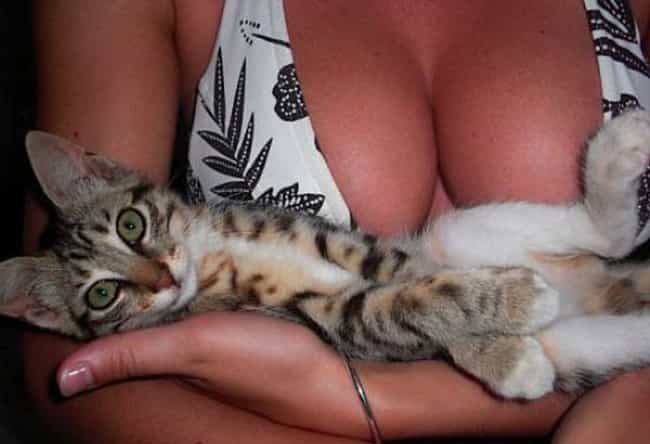 This Cat Wants to Fly Like an Eagle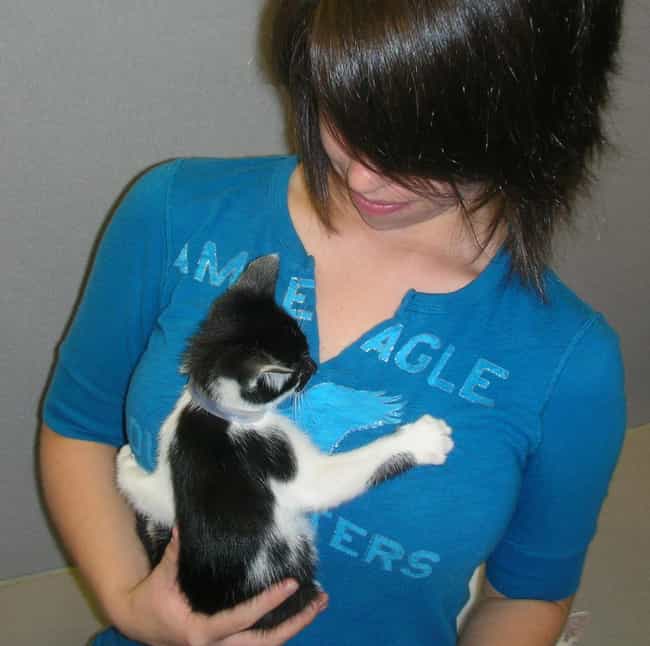 This Cat Fears for Its Ear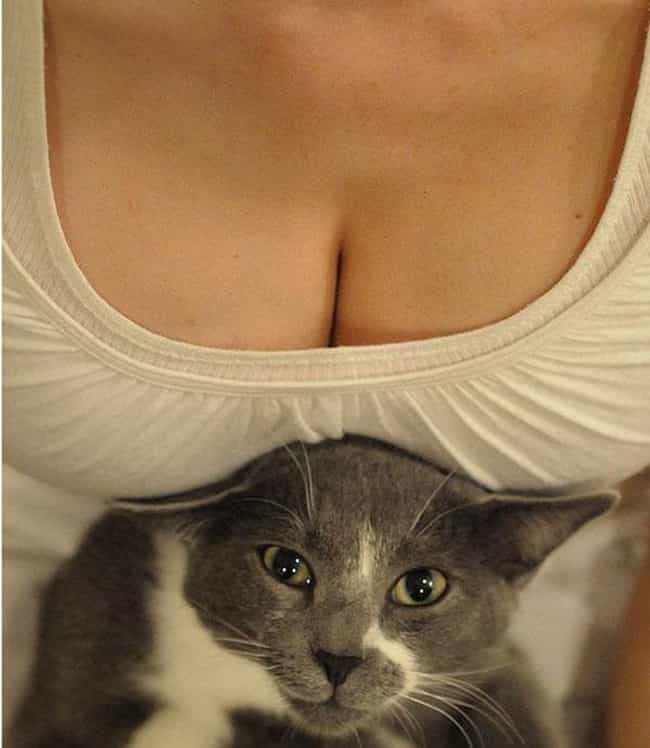 This Cat Isn't Amused by Your Comments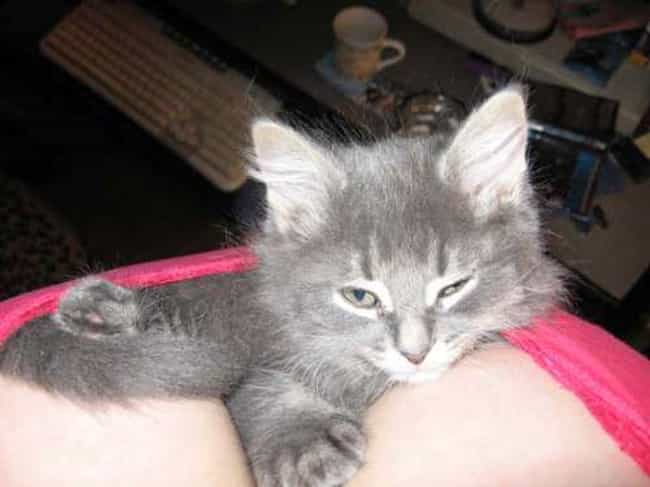 One of These Two Has Been Very Bad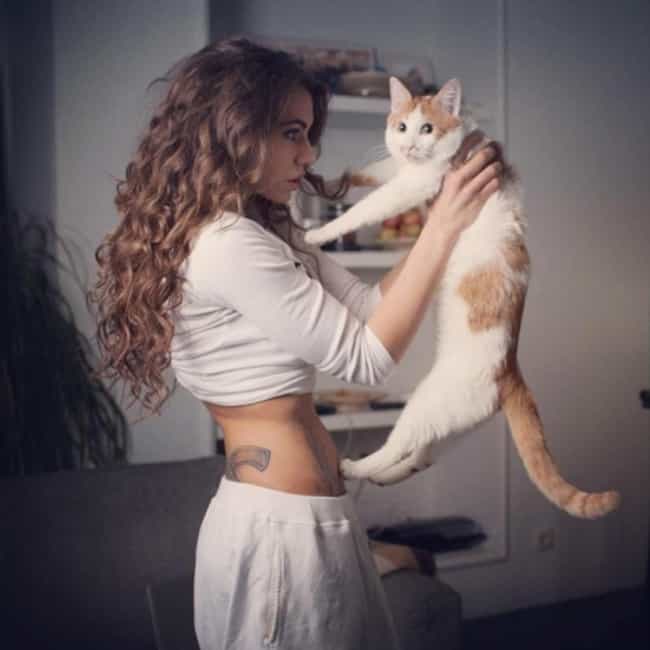 Woman and Cats Resting in Harmony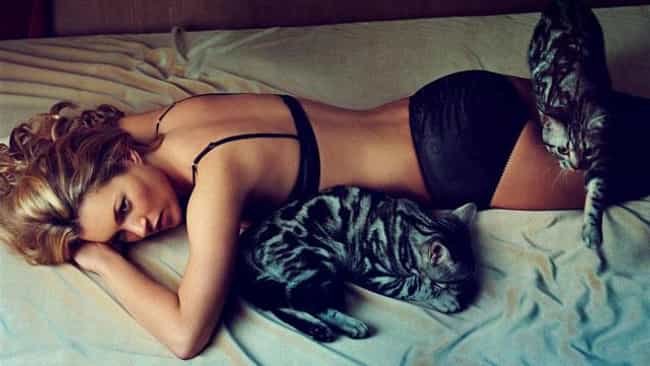 Cute or Creepy? You Decide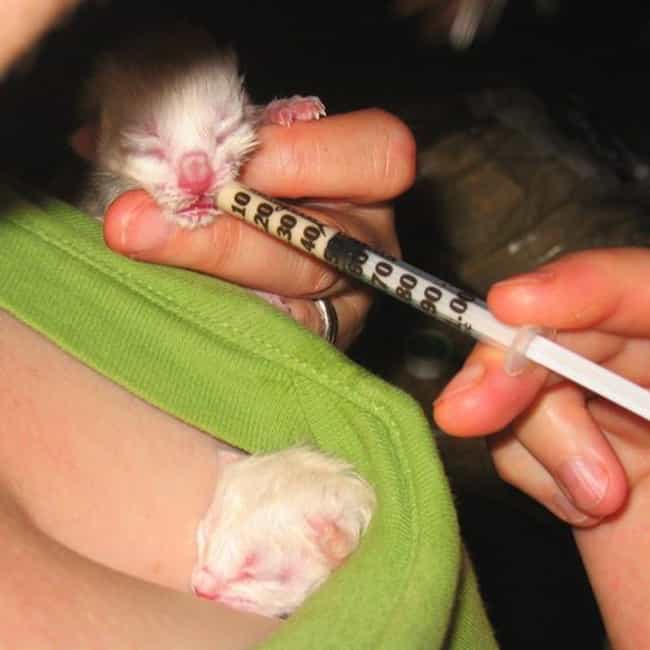 Once Again, Cat Owners Get All of the Attention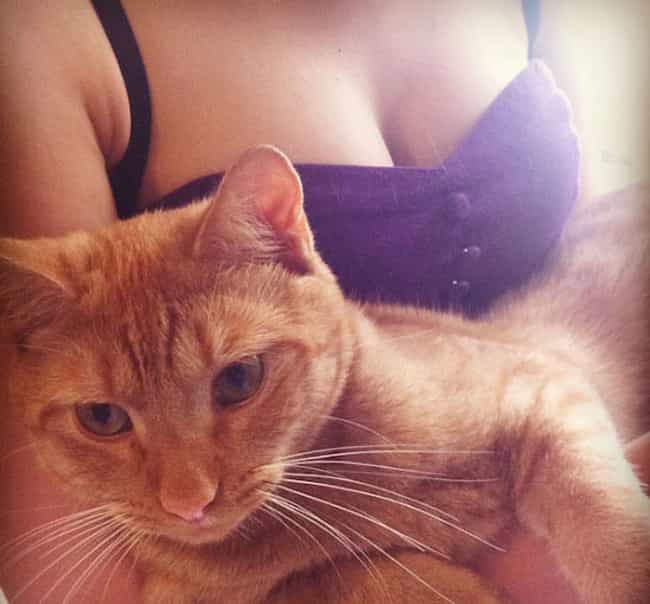 Unzipping Shirts Can Reveal Surprises, Like Cats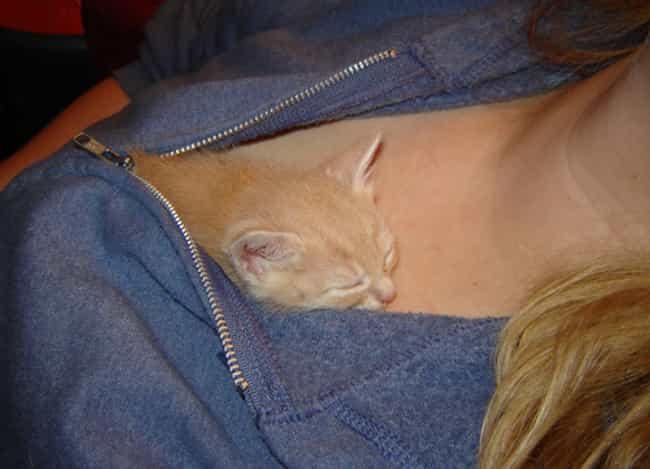 This Cat Could Get Decapitated If Isn't Careful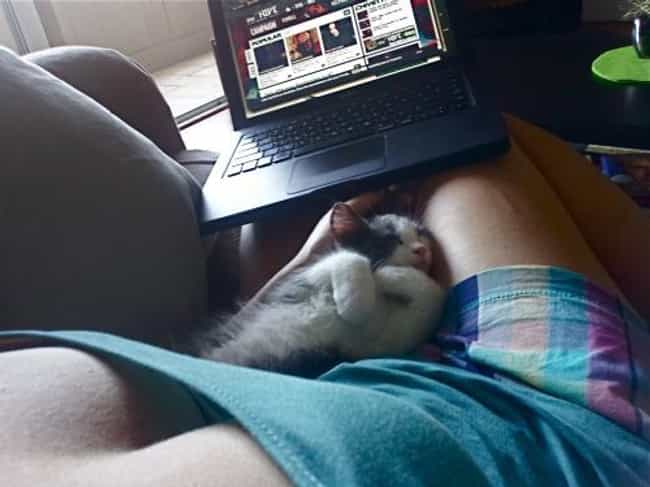 This Girl Doesn't See the Same Ghost Her Cat Does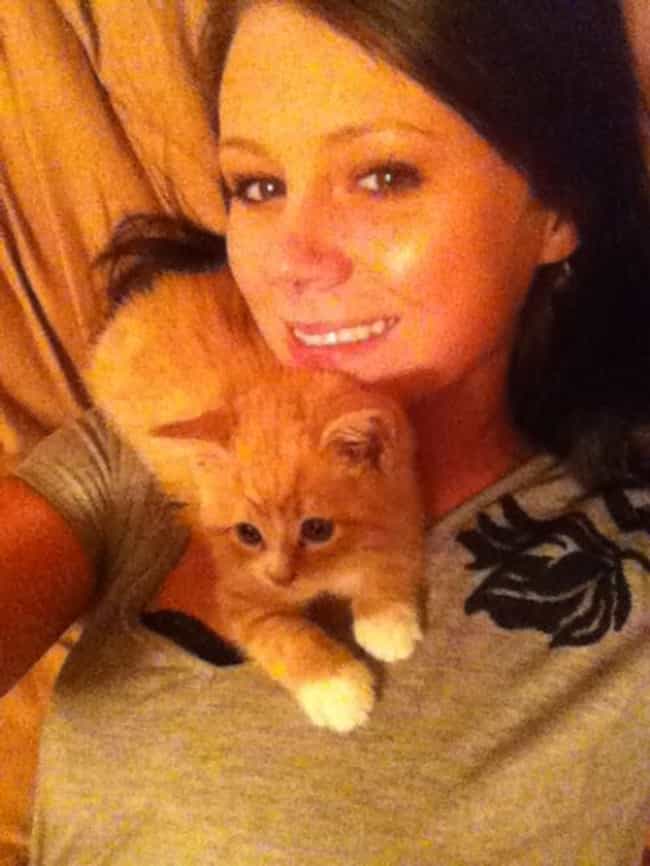 This Cat Is Surprised by It's Final Destination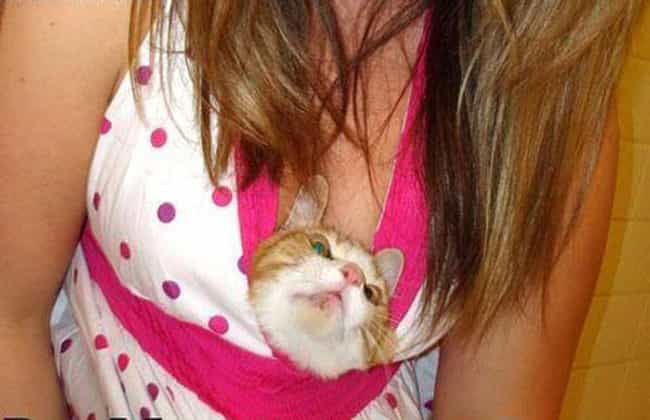 This GIrl Is Oblivious to Her Cat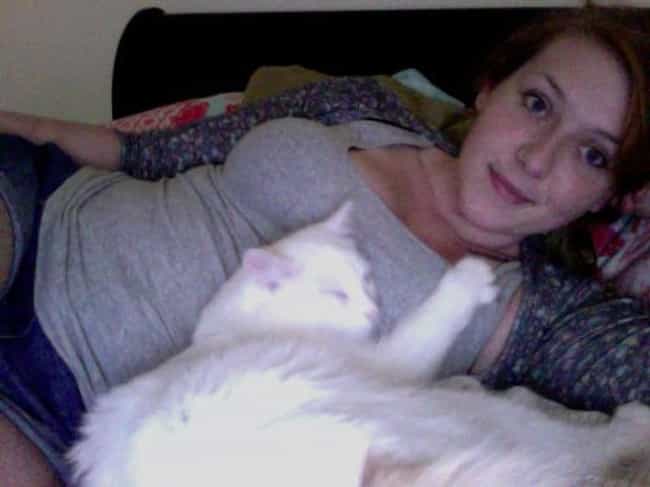 The Latest Accessory in the Cat Collection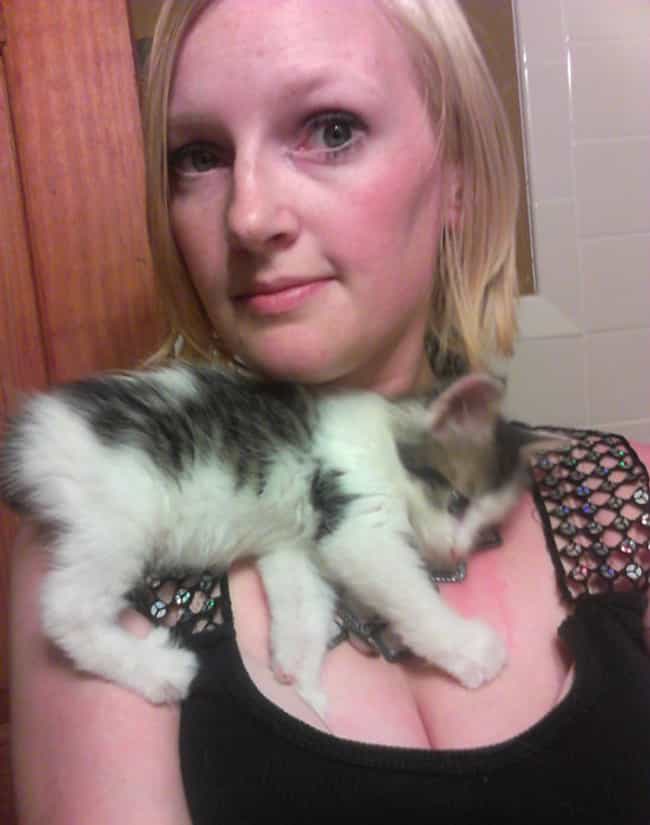 Cats Really Don't Like Wearing Tiaras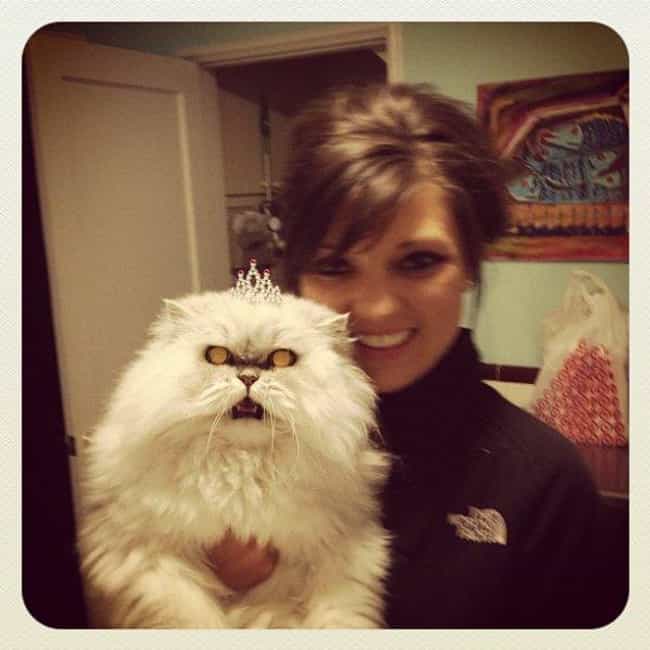 This Cat Doesn't Like Posing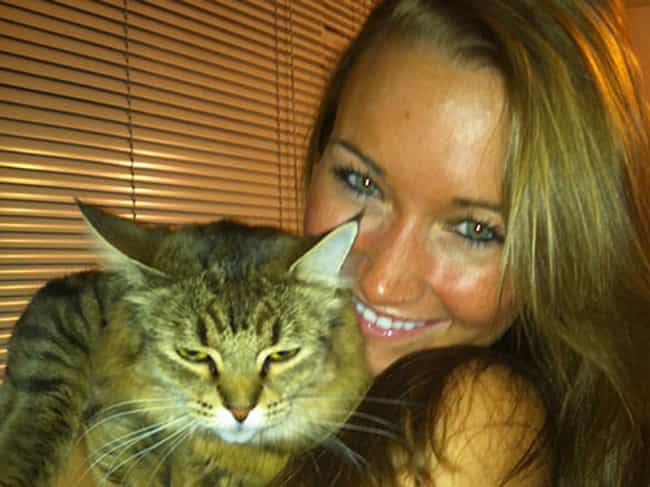 This Girl Wants to Know Why You're Staying at Her Cat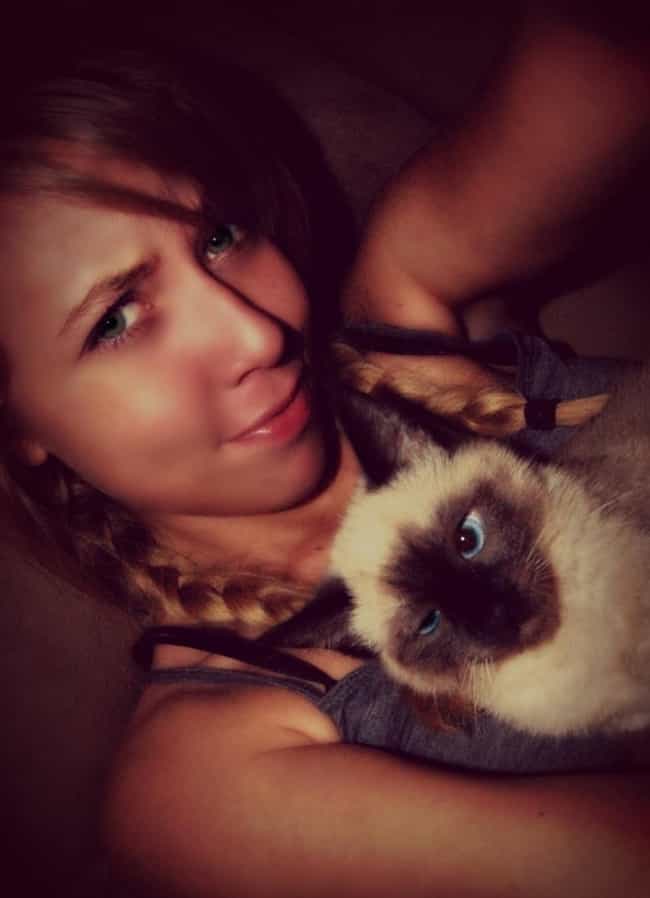 No One Looks Too Happy Here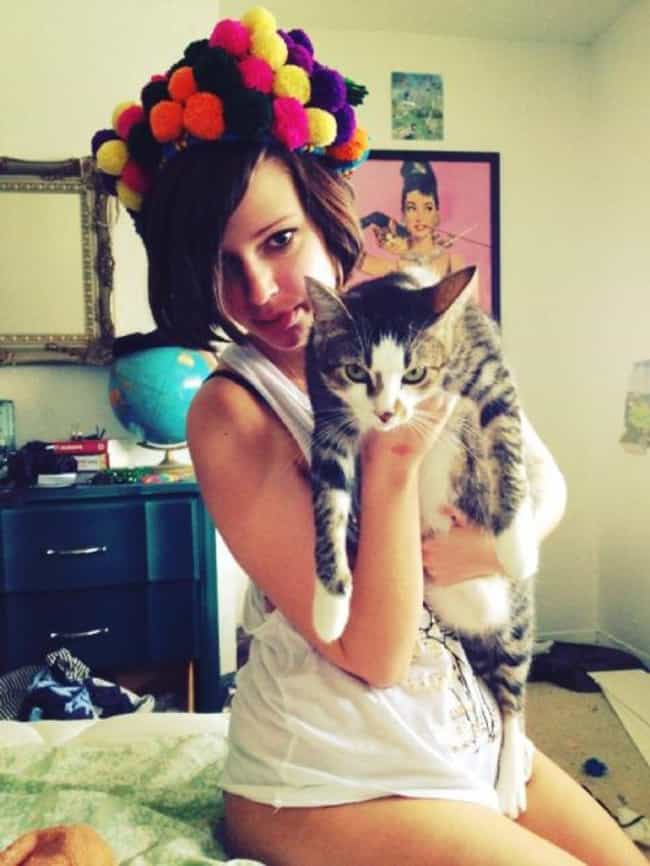 This Hot Chick Complicates the Meaning of Life With Her Cat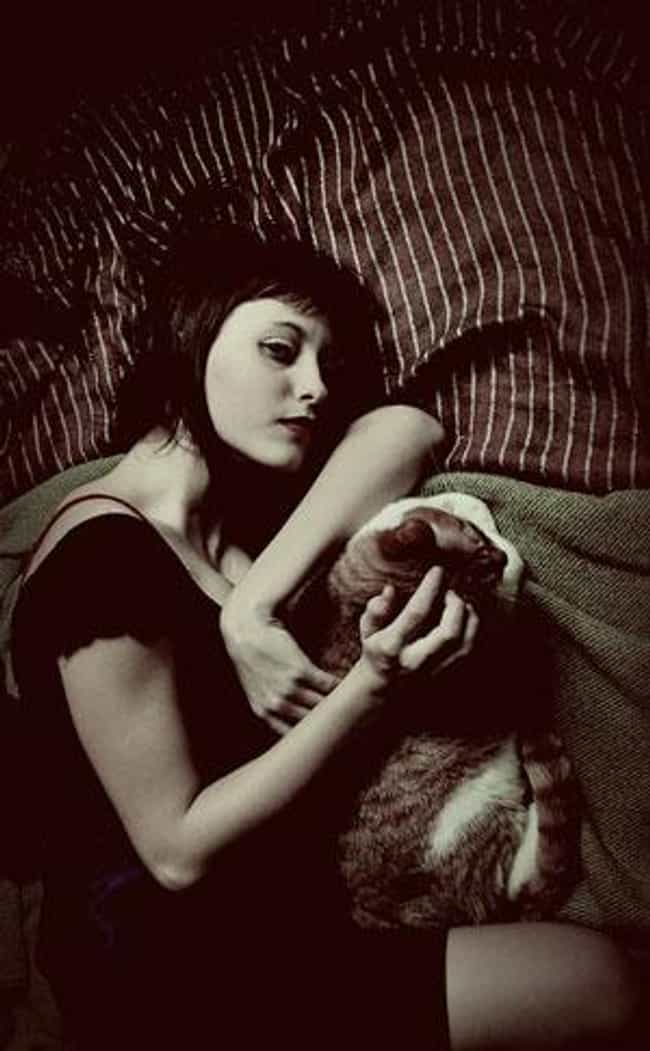 It's Probably Not a Good Idea to Let You Cat Swim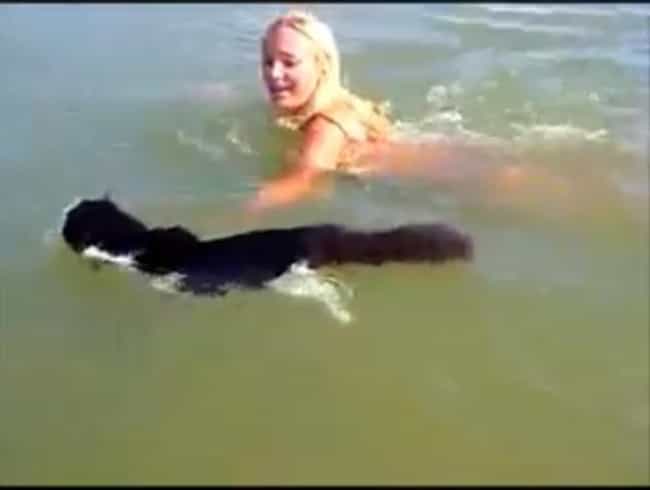 This Cat Is No Mood for Kisses from Its Owner