Convinced that wedding photos are boring? Think again! Here you'll see some of the worst, weirdest, and just plain funny wedding pictures ever caught on film. In this collection of wedding photos gone wrong, we've assembled some of the most hysterical mid-wedding moments ever. So if you're sick of cheesy bridal party lineups and pictures of blandly posed couples, you've come to the right place! As you'll see here, no matter how well-prepared the wedding planner or how well-paid the wedding photographer, no one is ever completely safe when it comes to random wedding disasters. When cameras, money, and high-pressure romance are involved, chaos is guaranteed to ensue. This collection of falling flower girls, groping ring bearers, and bridal wardrobe malfunctions will send a chill down every bride-to-be's spine! That said, you'll also pick up some great tips on how to keep these and other weird wedding photo disasters from happening to you!
Consider this the   funniest wedding album of all time. These may not be the most romantic shots or the cherished memories these couples were hoping for, but they are definitely some of the most unique and funny wedding photos around. Take a page from these wedding photo fails and you may just be able to avoid total disaster on your big day.
The Moment They Realized Their Wedding Party Might Be Too Big
The Most DGAF Flower Girl in History
Must Be Something in the Air…
"Oh Hey, Am I in Your Shot?"
"Anyone Seen My Puberty? I think I Saw It Run Under Here…"
Why You Shouldn't Serve Booze Before the Photos Are Taken
The Dangers of a Seaside Ceremony
The Risk of Letting Your Chihuahua Be the Flower Girl
"Hey Look a Fly. Don't Worry, I Got It."
Grandma Does Care About Your Idiotic Proposal
Definitely One for the Wedding Album
That Awkward Moment When You Realize All Your Bridesmaids Ditched Their Ugly Dresses
A Bridesmaid's Duty Is Never Done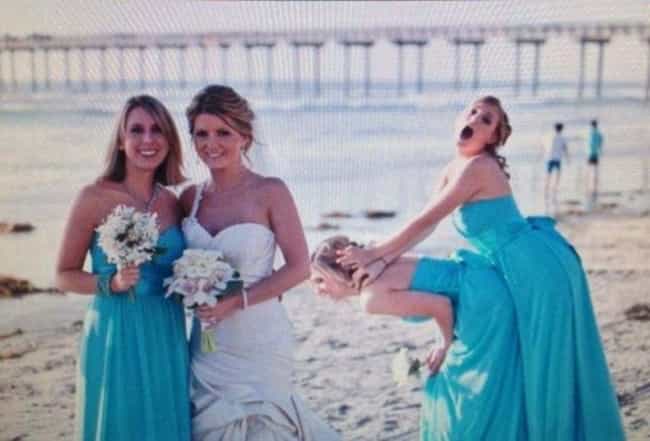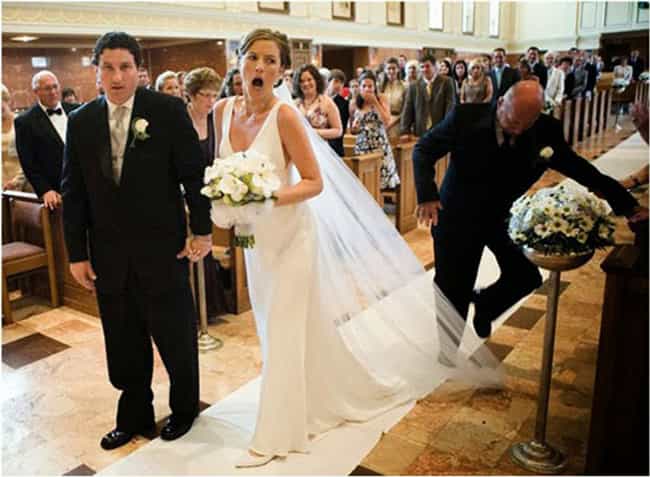 There Are Some Backgrounds Even Creative Coloring Can't Fix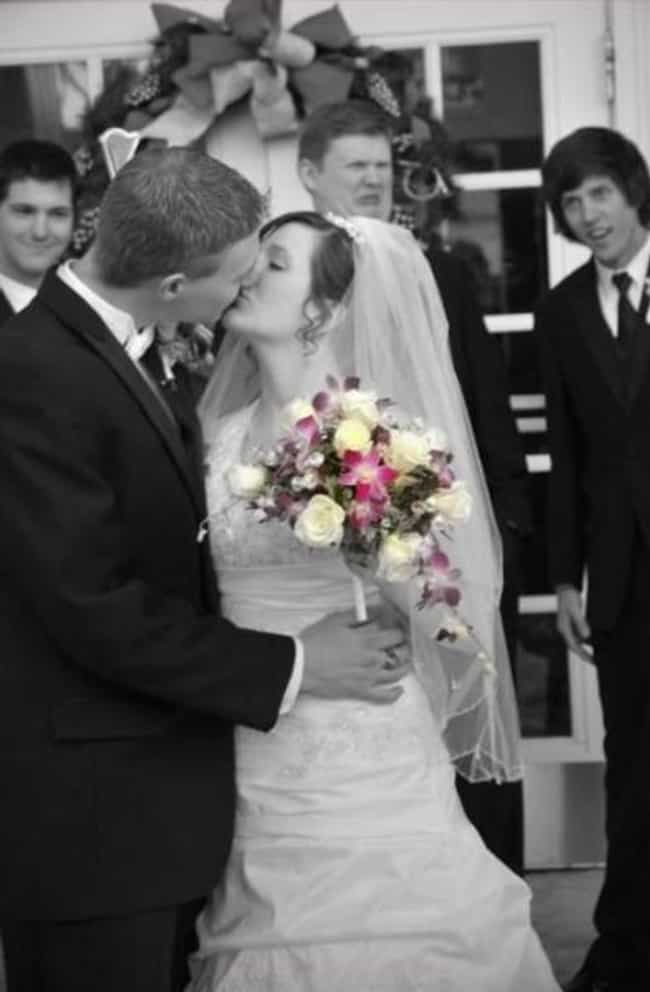 A Groomsman's Planking Knows No Bounds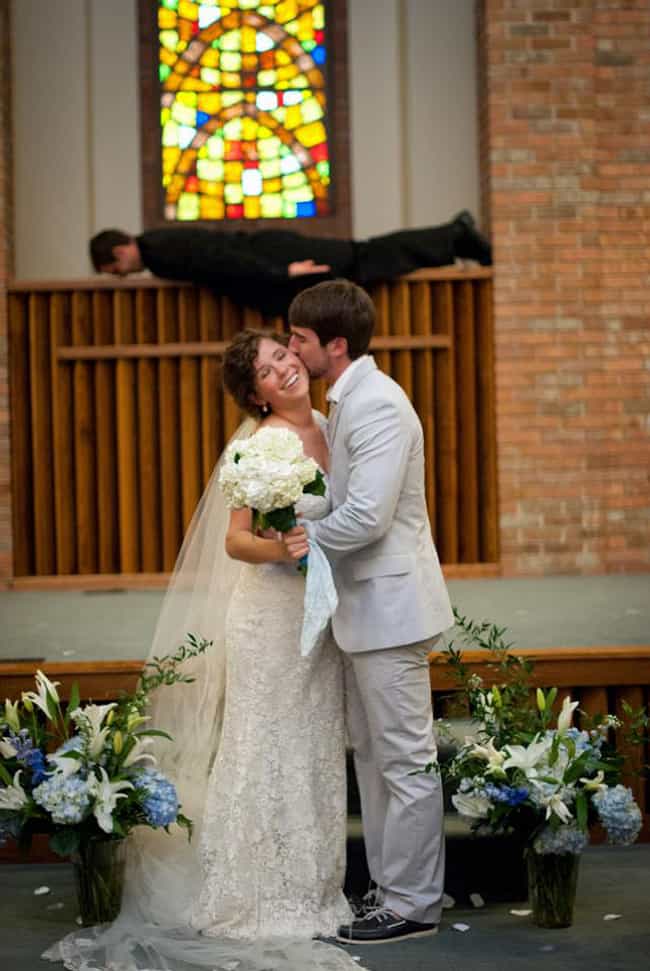 Spoiler Alert: This Didn't End Well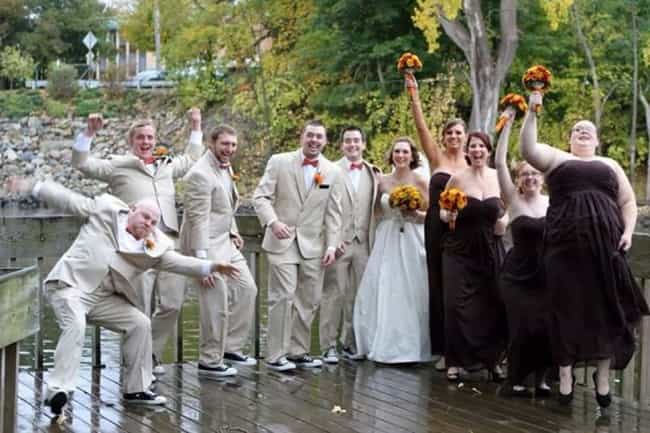 Freudian Slip Caught on Film?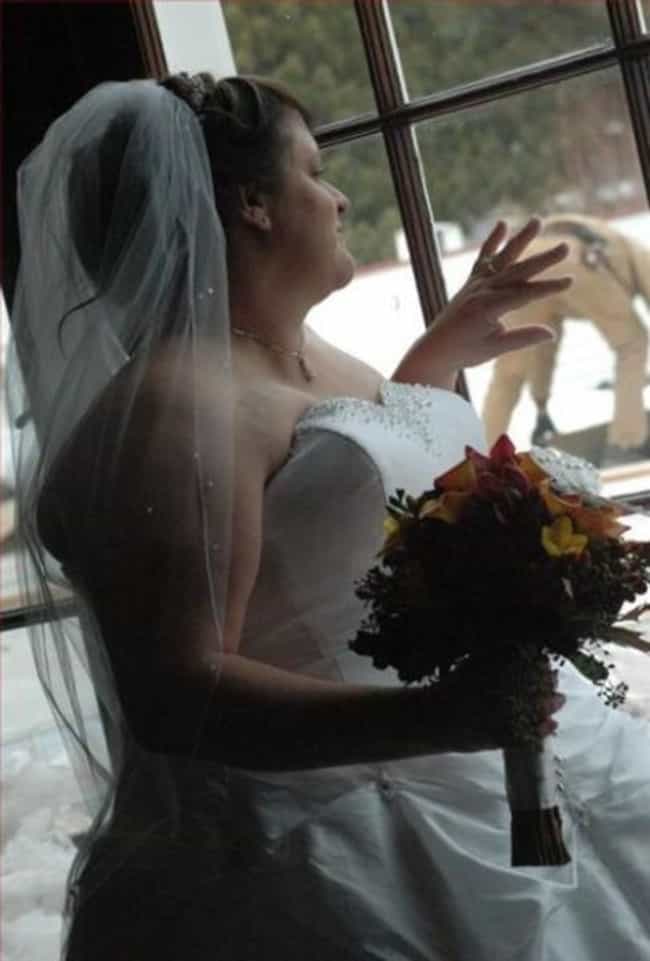 Thug Ring Bearer Doesn't Care About Your Stupid Photos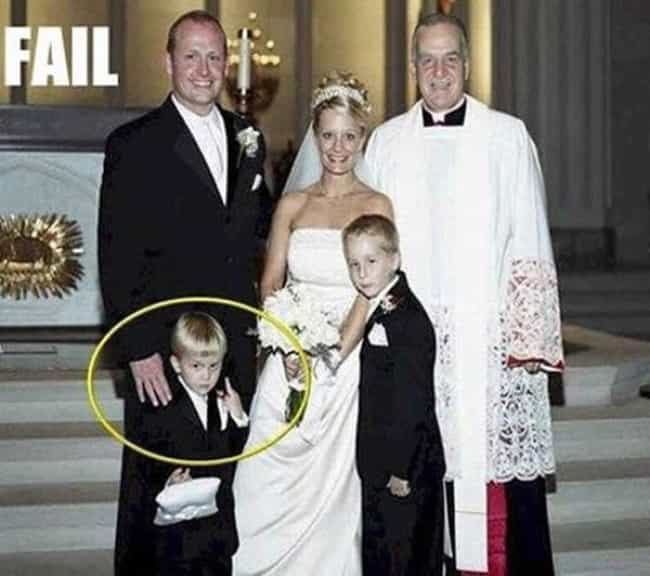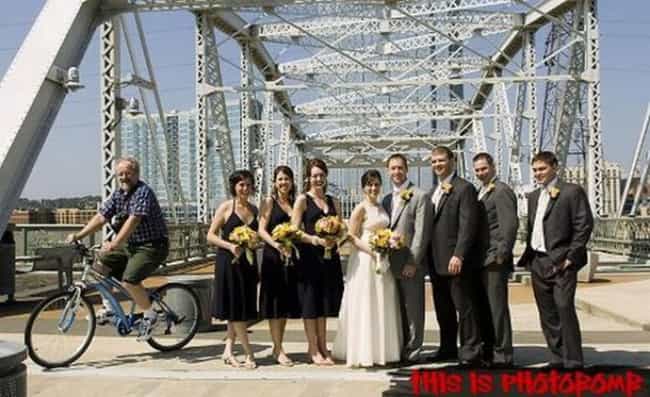 The Special Wedding Underwear She Ordered Must Have Arrived Too Late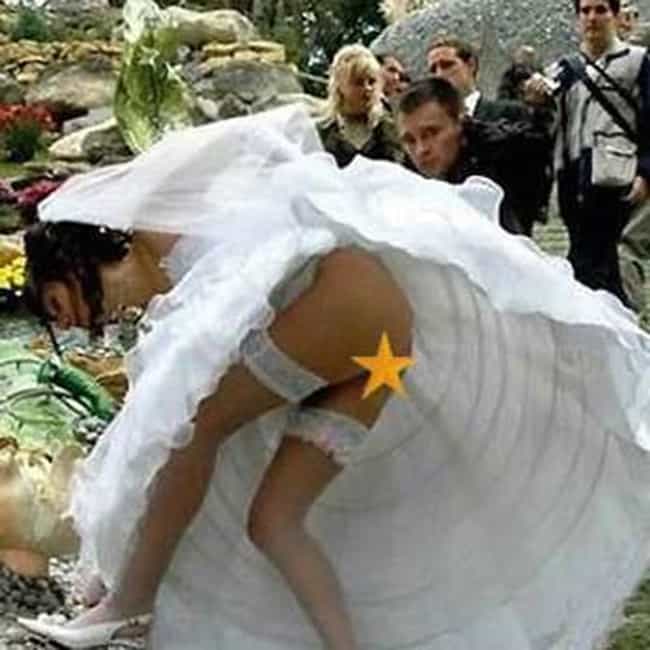 Wedding Horses 'R Us: Reservations Highly Recommended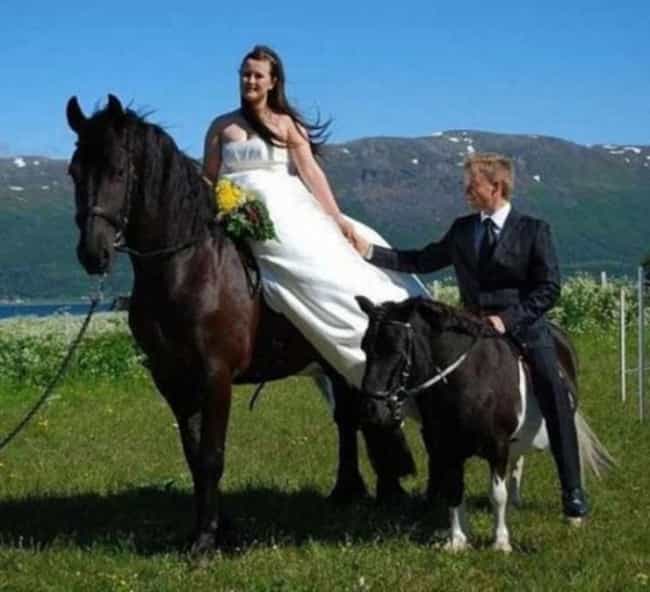 Flower Girl and Ring Bearer Perfectly Expressing All of Our Feelings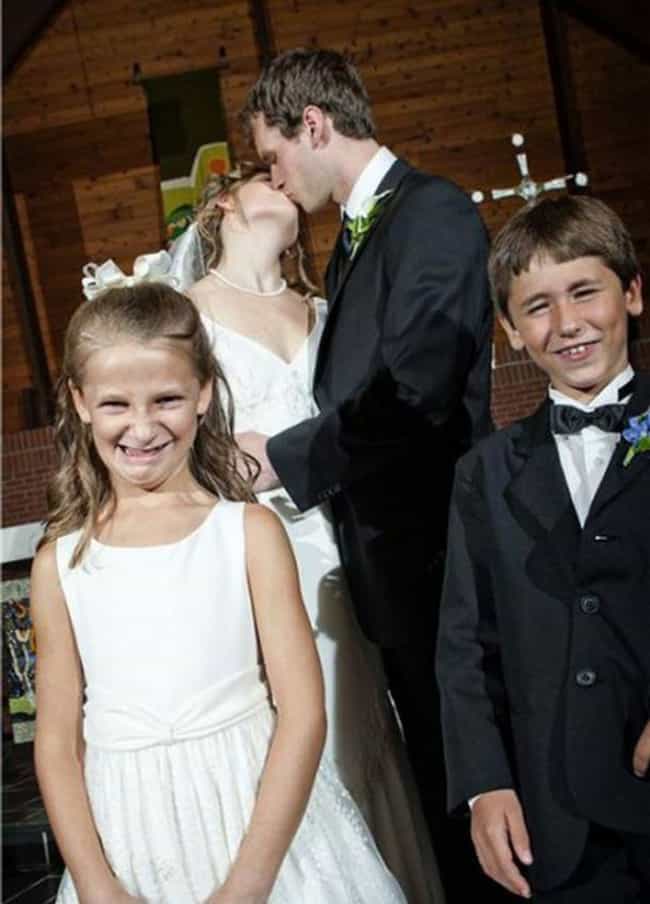 Everybody's Got That One Uncle…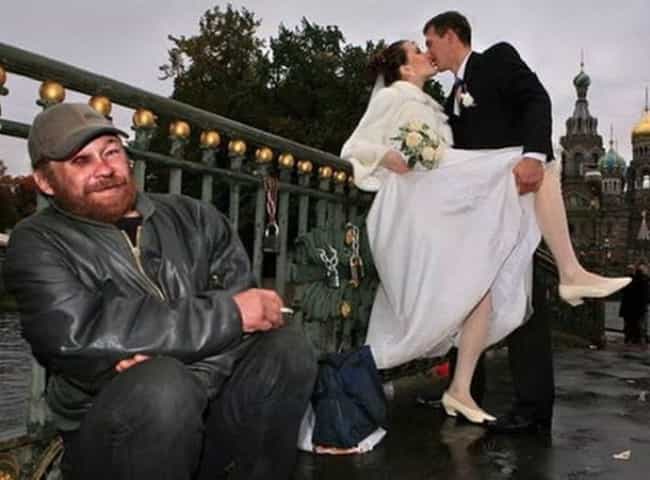 The Creepiest Vows Ever Caught on Film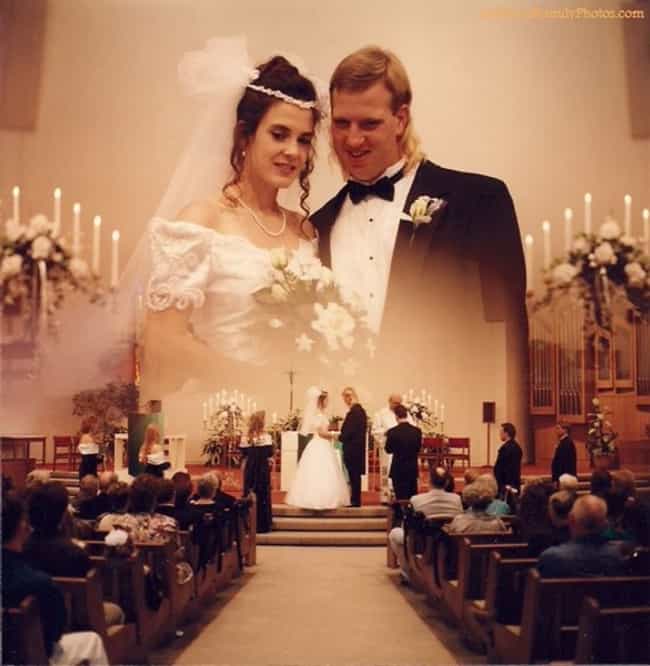 A Sad Peek into This Couple's Sex Life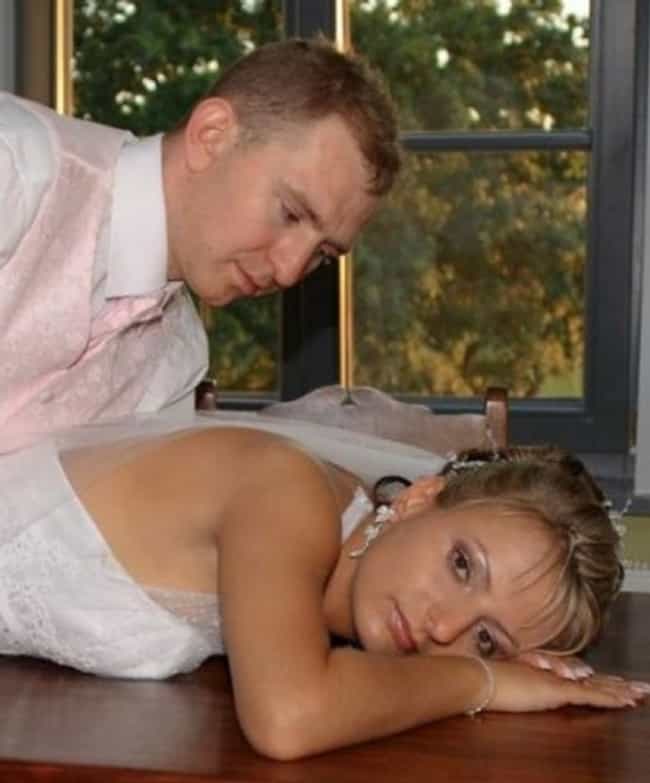 Tying the Knot at the Place Where They Met