There's a fine line between cheeky and just plain weird Tinder profiles, but there are a handful of people on the dating app who have figured out exactly how to navigate it. Here you'll meet a group of folks whose funny Tinder profiles might be a little on the quirky side, but who also bring enough wit or charm to pull it off. So whether you're looking for ideas to spice up your own online dating profile or you're just out for a good laugh, you've come to the right place. 
Who Can Resist Such a Poetic Metaphor?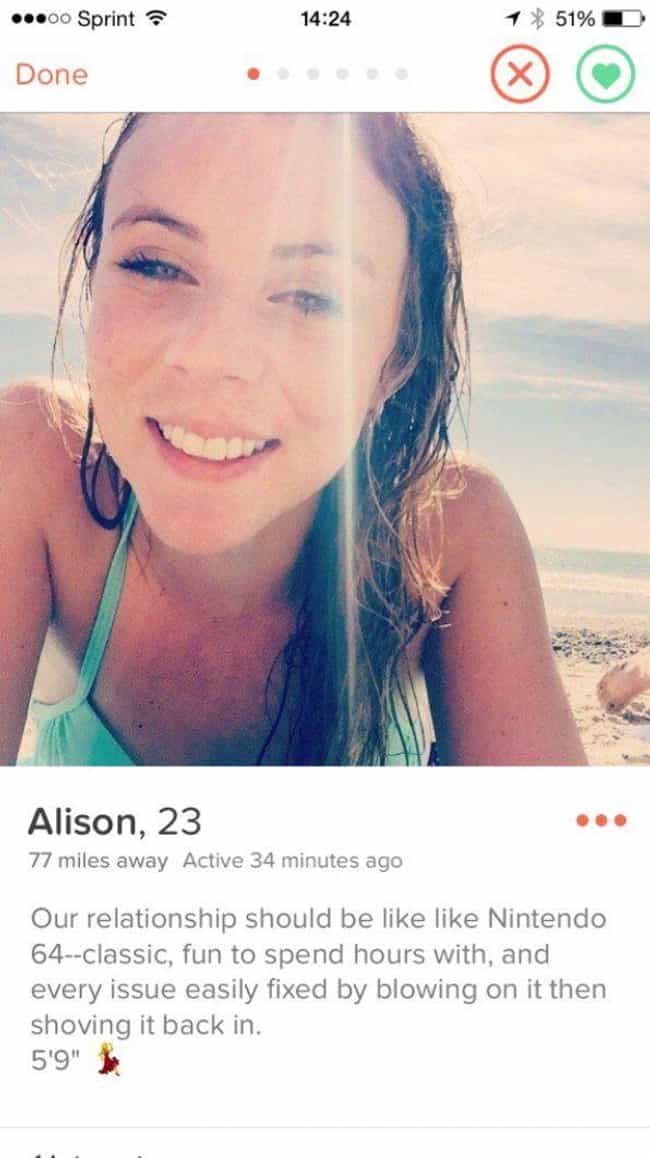 Covering All the Bases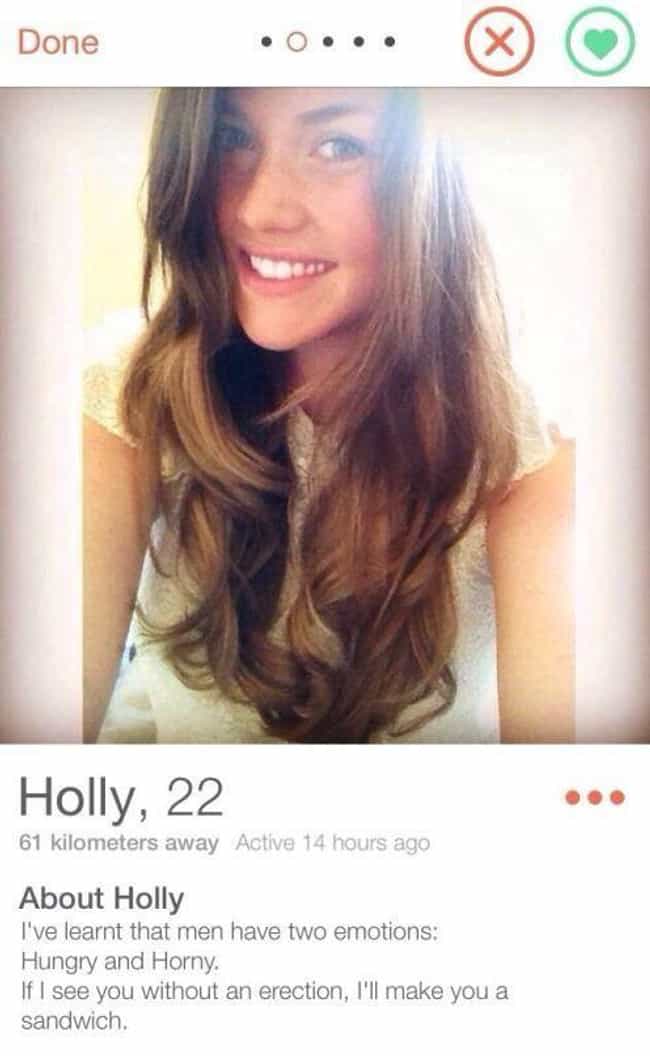 See What She Did There?
Gotta Love a Chick Who's in Touch With Nature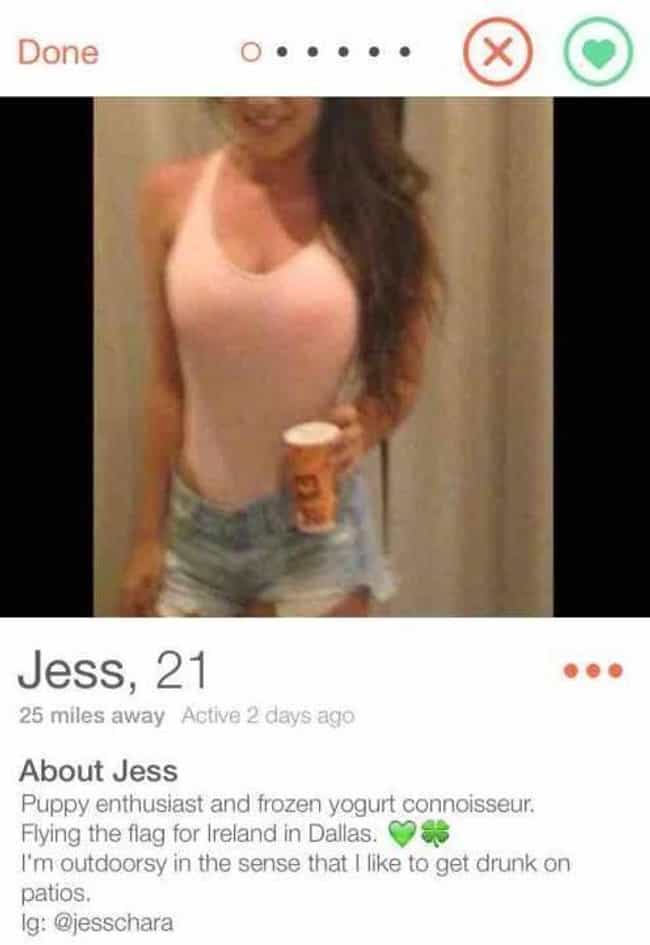 Damn Girl(s)!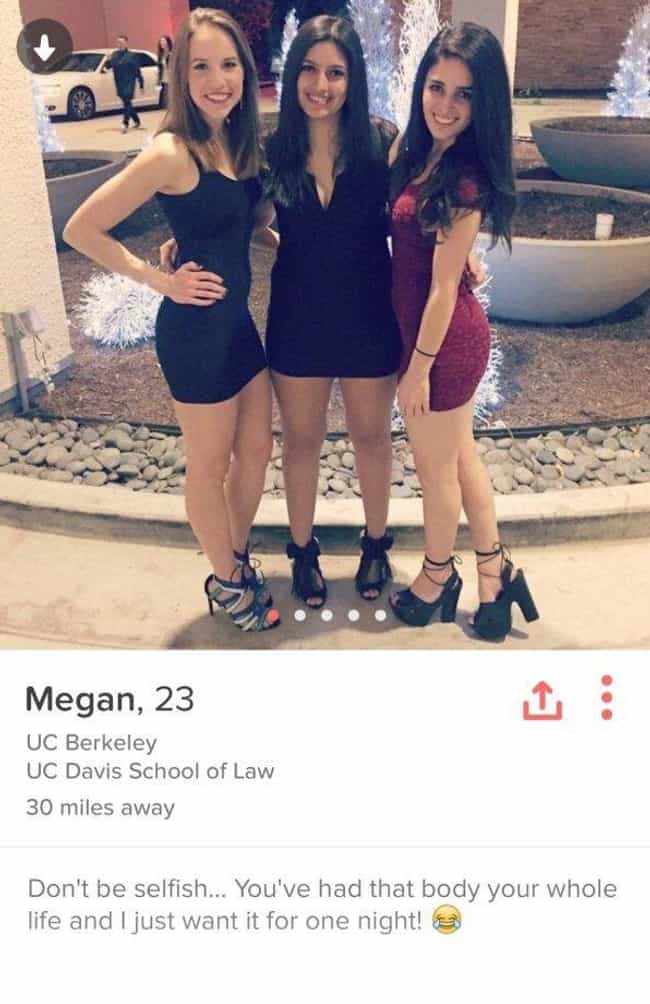 Well Played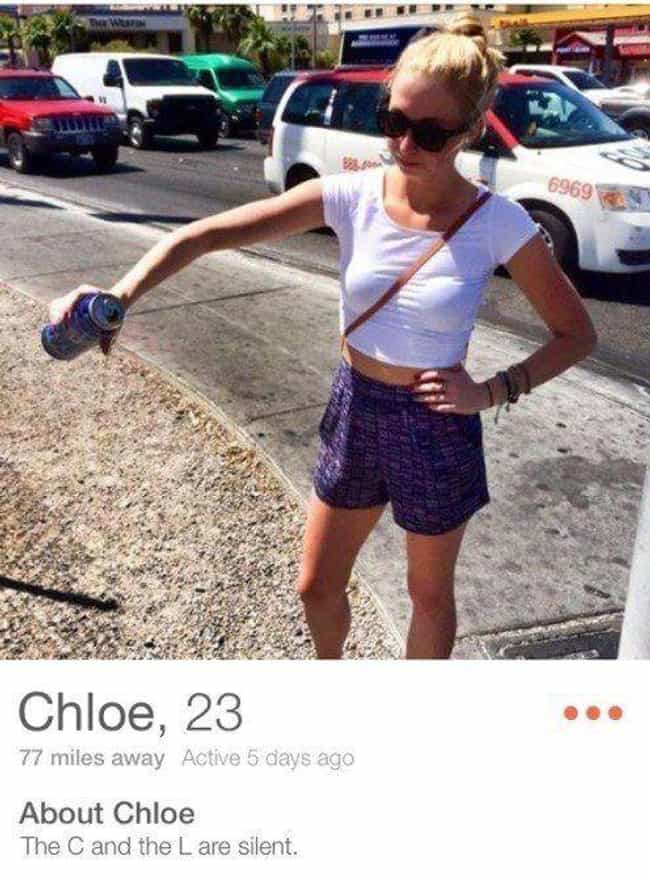 Been There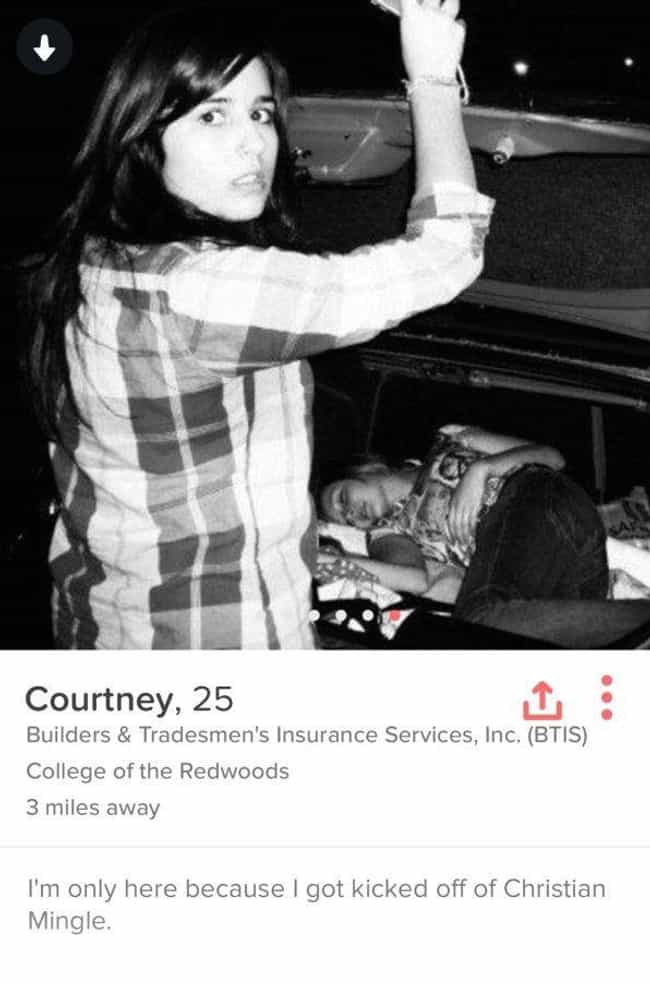 Don't Let Her Give You a Close Shave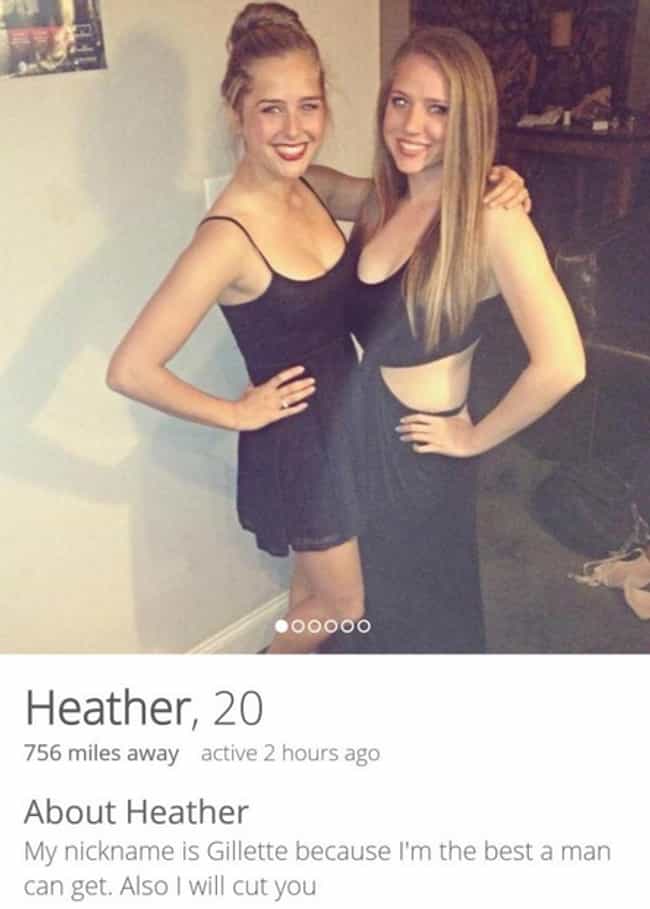 Who Hasn't Been a Little Cheesy at Times?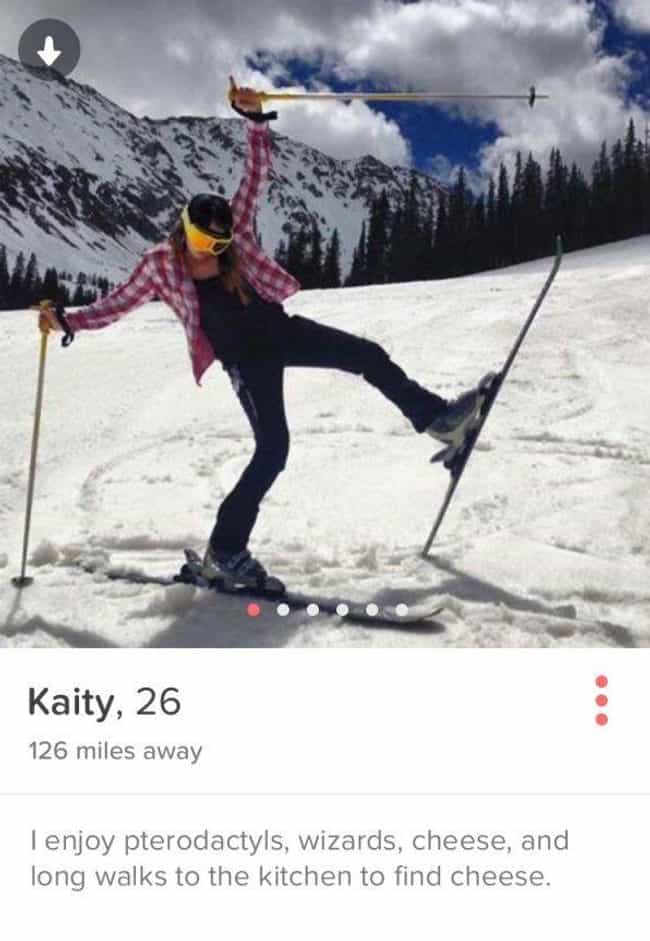 Nothin' Like a Lady Who Knows What She Wants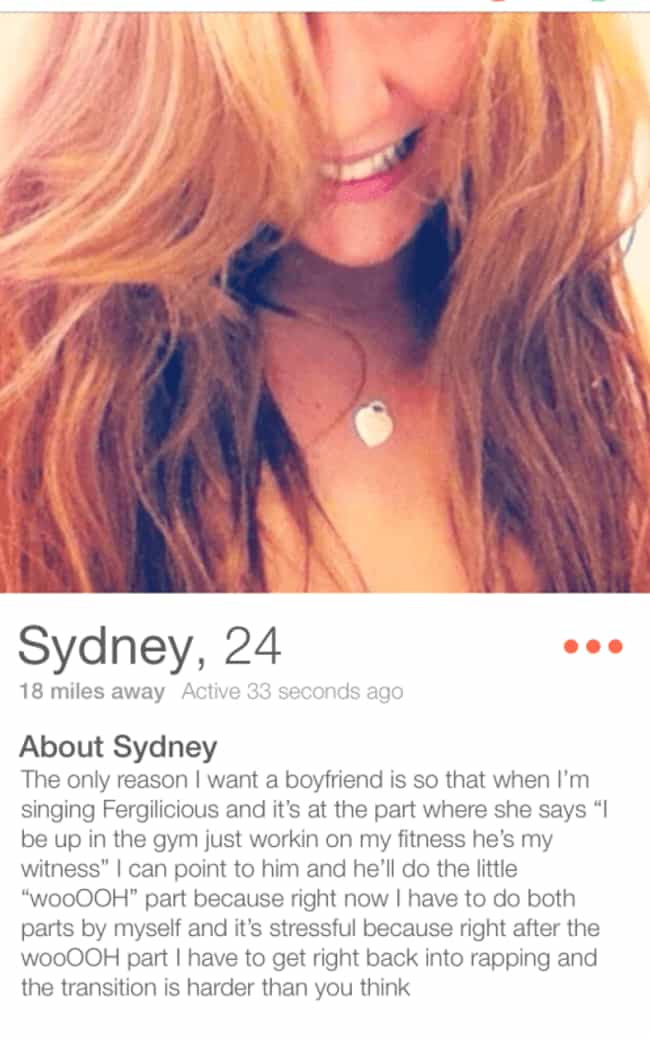 Details. . .
Standards Adjusted on a Bell Curve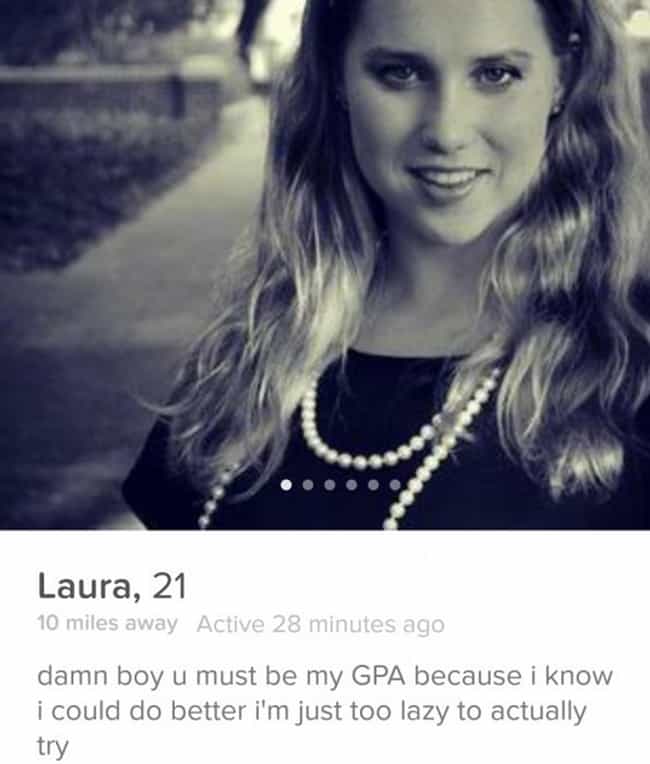 Touché
Who Doesn't?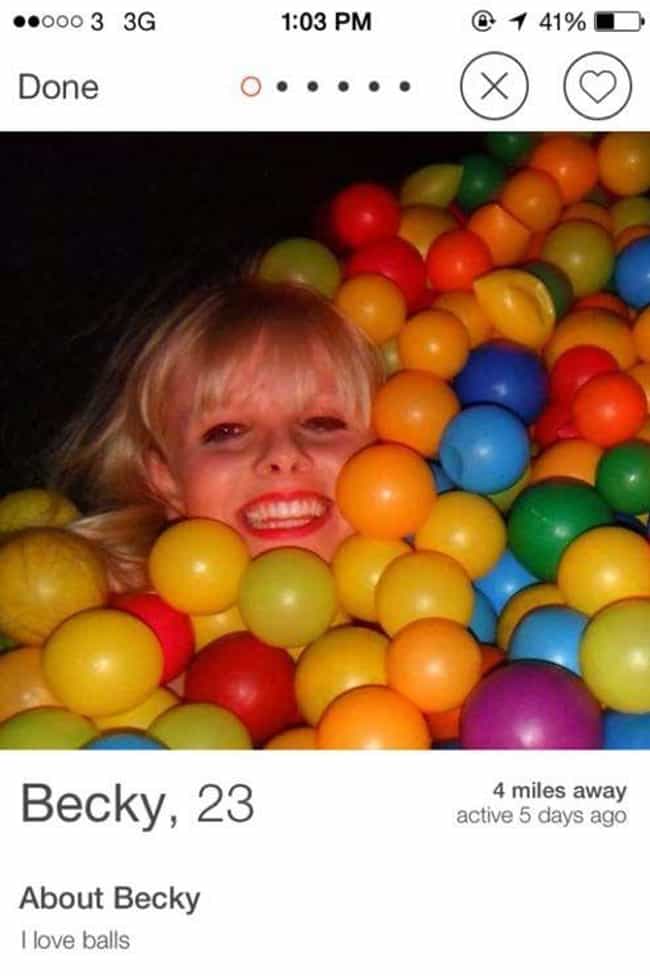 Settling Never Sounded So Fun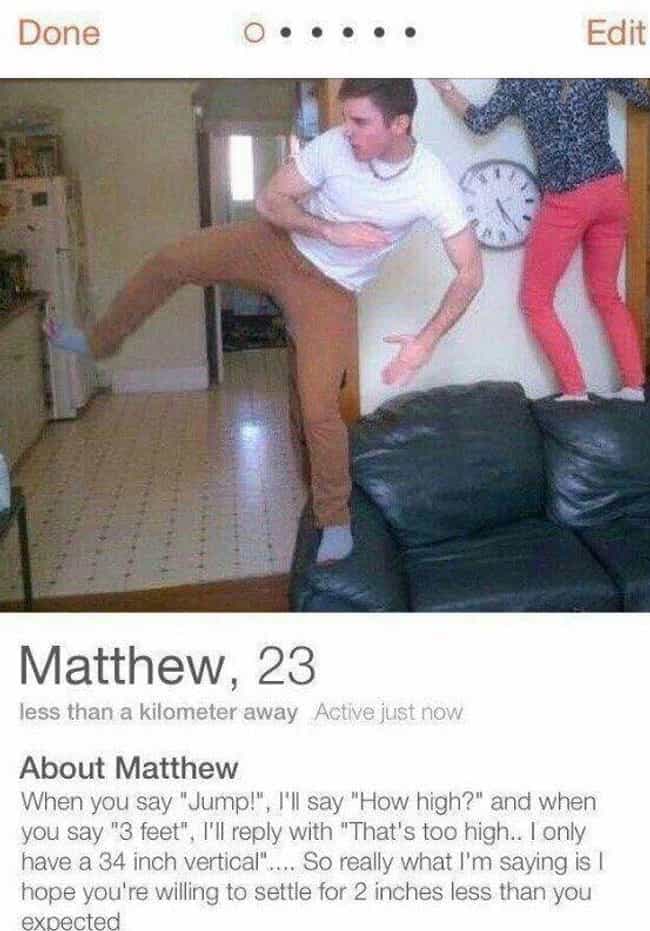 On Tuesdays, We Wear Tacos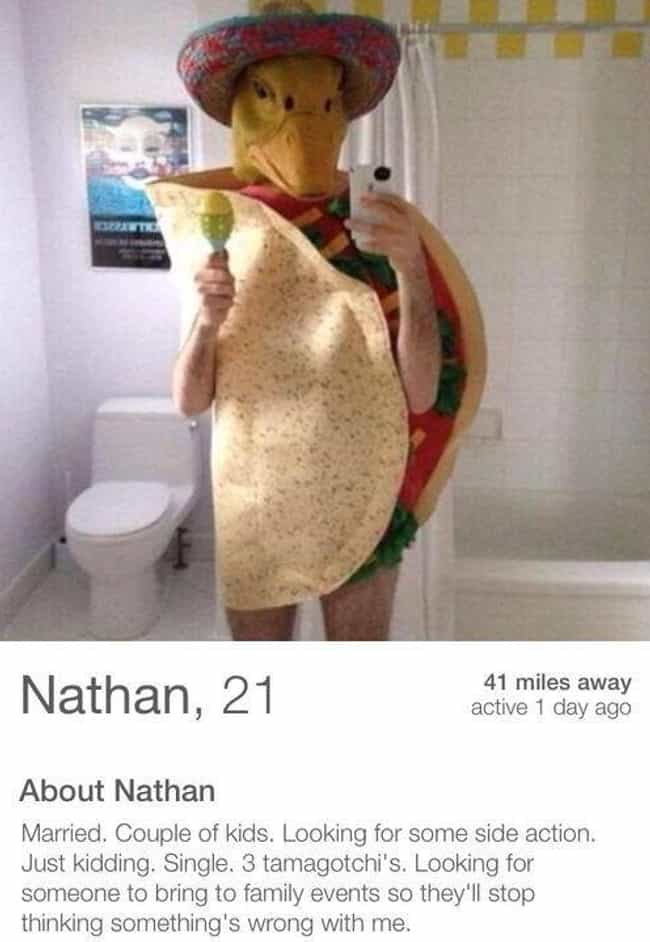 Chicks Dig Shining Armor, Right?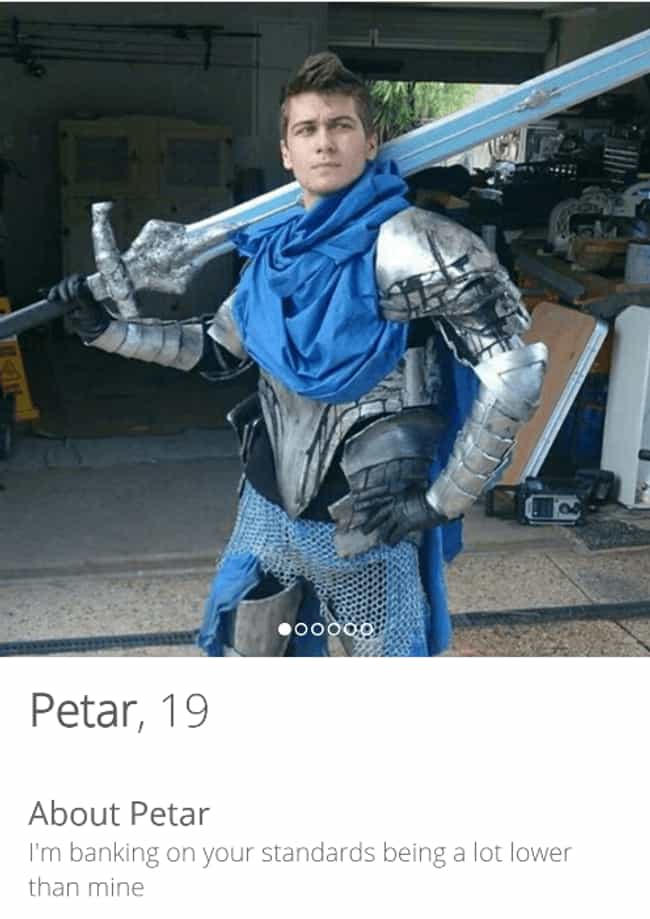 One More Mystery Down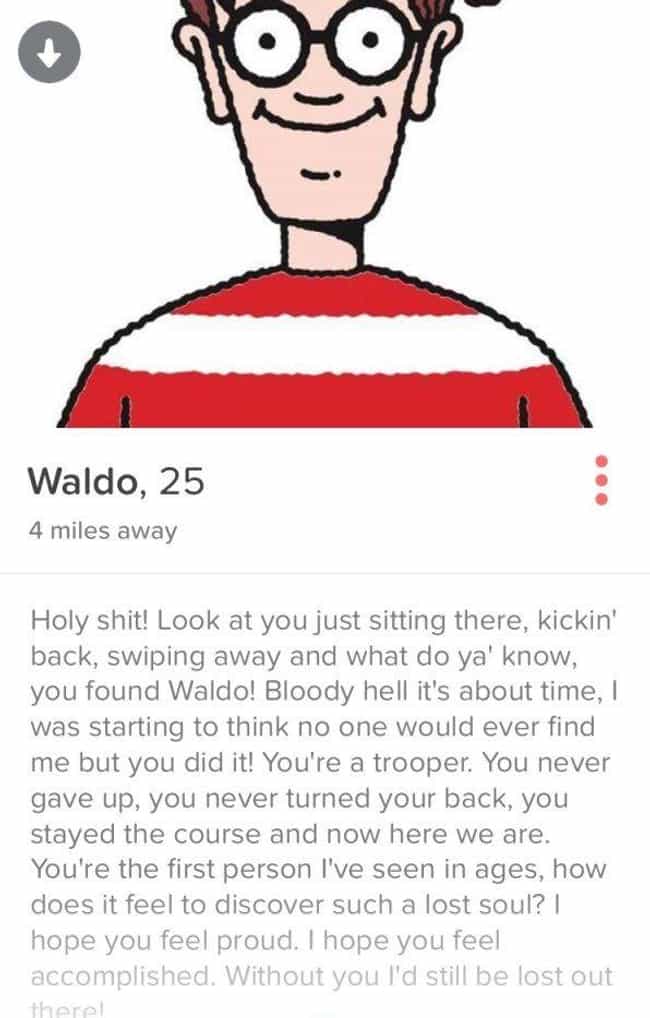 Ugh, That's the Worst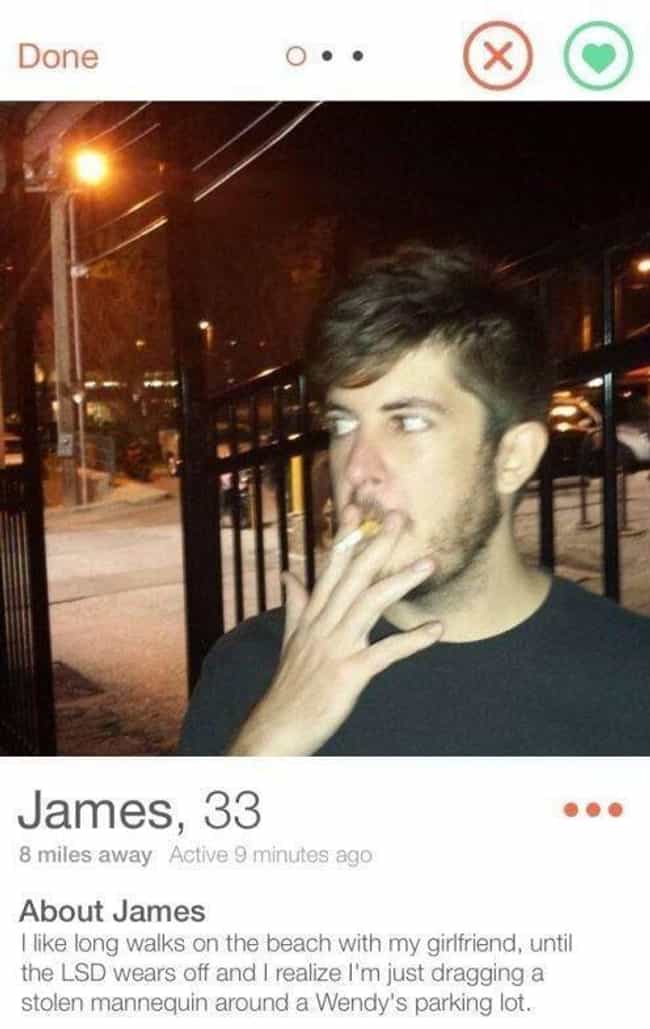 When's the Last Time Spider-Man Steered You Wrong?
Sounds Too Good to Be True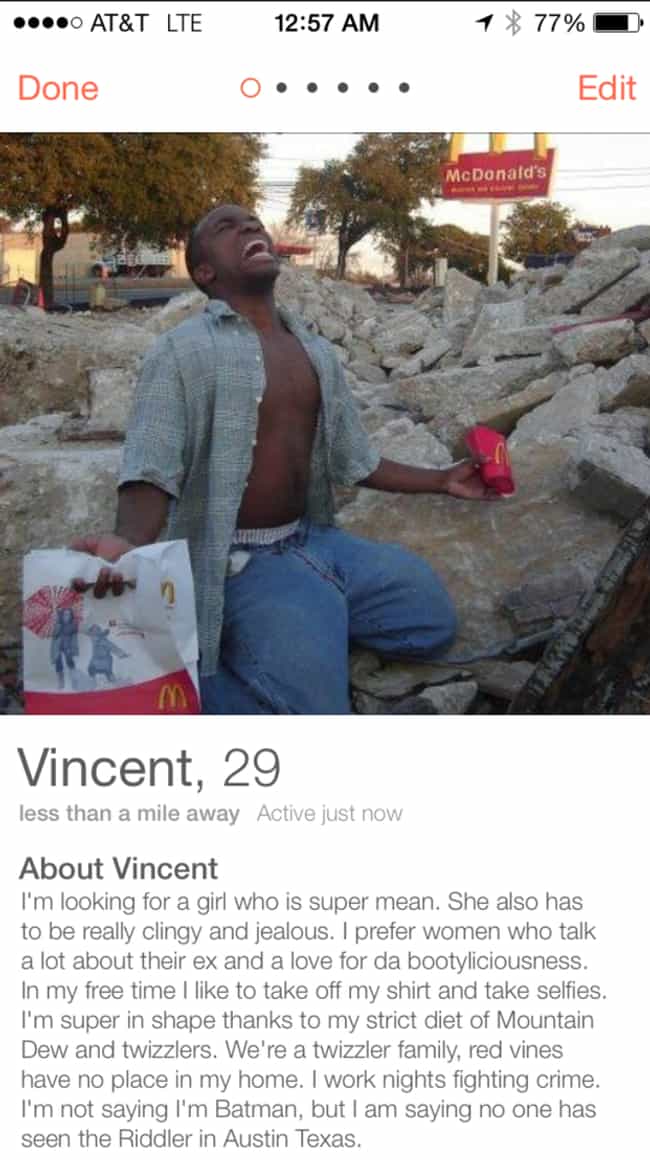 Today, This Chick. Tomorrow Beyonce
Eat Your Heart Out, Chuck Norris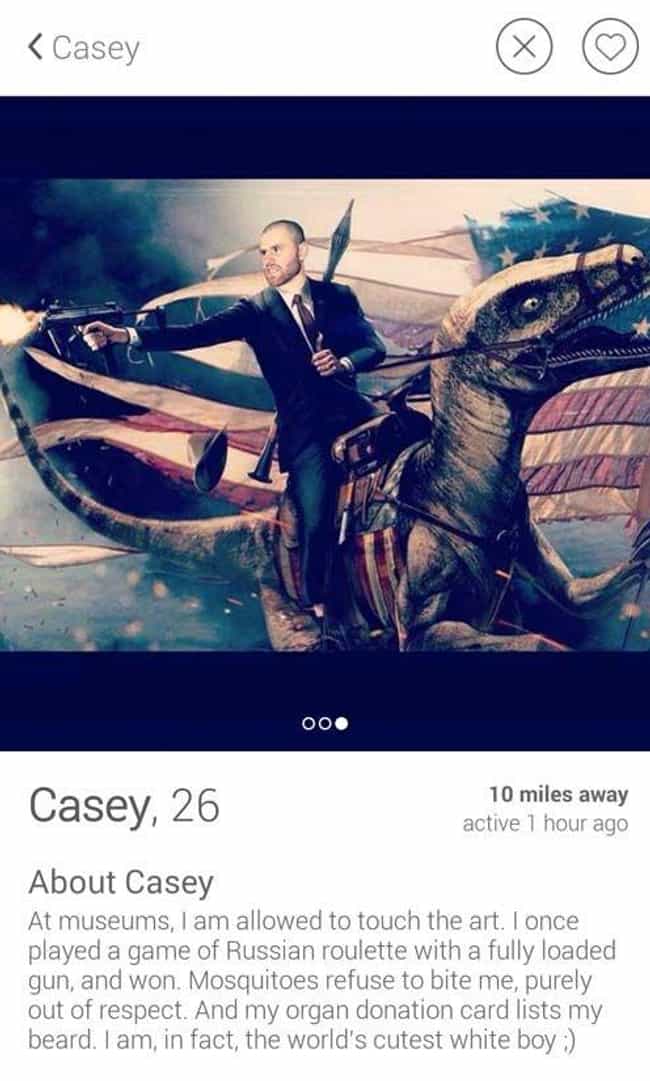 With Pleasure, Glen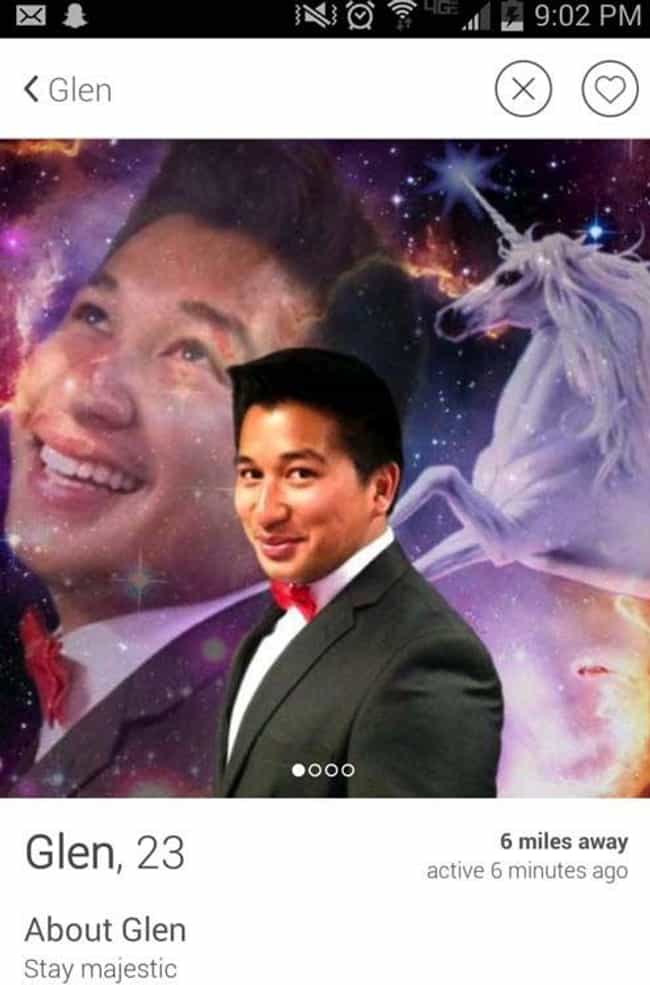 Size in All the Places That Matter
Oh You Were Looking for a Hero?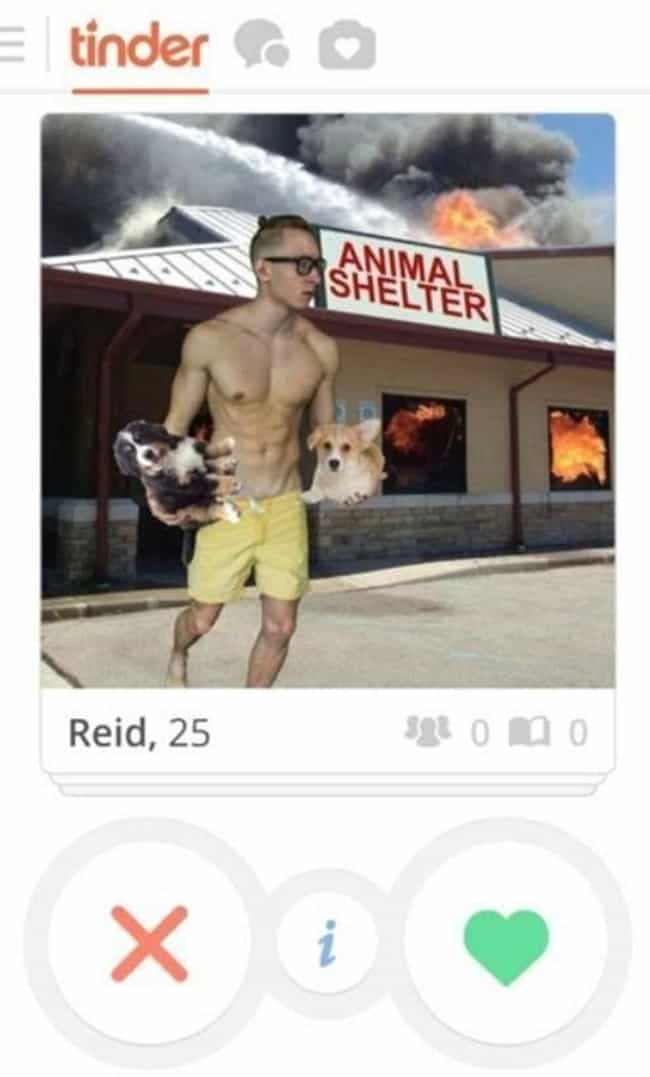 Wonder If She's Only Into Chicks?